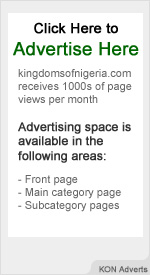 Nigerian States
FEDERAL CAPITAL TERRITORY - ABUJA

The seat of Government which was in Lagos was formerly relocated to the Federal Capital Territory (FCT) Abuja on December 12, 1992. The FCT is strategically situated in the centre of the country. It lies above. the hot and humid low lands of the Niger and Benue rivers, North of the alluvial plains formed by the confluence of the two rivers. The Jema's platform, a continuation of the Jos Plateau, extends well into the middle of the territory. Within the geographical context, the Federal Capital Territory consists of a tilted plain rising from an elevation of 300 feet in the south-west corner to above 2,000 feet at the north-east corner. Rising out of this tilted plain are numerous rocky knobs and several ranges of low mountains.

The entire Federal Capital Territory occupies an approximate land area of 8,000 square kilometers.

Abuja is made up of six local government area namely; Gwagwalada, Kuje, Abaji, Abuja Municipal, Bwari and Kwali.

The inhabitants of the Abuja countryside are predominantly farmers. In an effort therefore to boost self-sufficiency in food production, the Federal Capital Development Authority (FCDA) established the Department of Agriculture. This department is responsible for carrying out the agricultural policy of FCDA. Food crops here include; yam, rice, millet and groundnuts.

In the area of education, adequate provision has been made for the residents in the territory. There are primary and post primary schools spread all over the capital city and the territory as a whole. In addition, the University of Abuja is highly operational.

As a new capital, Abuja has great potentials. To this end, Government has put in place structures and policies that facilitate the rapid development of the city.

Abuja now boasts of at least three Five Star and one Four Star hotels. They are the NICON Noga Hilton Hotel, the Abuja Sheraton and Towers Hotel, the Agura Hotel and the Hyatt Regency (yet to be completed). There are also other private owned hotels.



ABIA STATE

Date Created: August 27, 1991
Capital: Umuahia
Main Towns: Aba, Isiukwuato, Umuahia, Arochukwu, Ohafia, Bende, Abiriba, Omoba, Nbawsi.

Abia State was carved out of Imo State on August 27, 1991. Abia State consists of 17 Local Government Areas, namely:

Aba North, Aba South, Isiala-Ngwa North, Ukwa West, Ukwa East, Obingwa, Isiala Ngwa South, Ikwuano, Bende, Arochukwu, Ohafia, Isiukwuato, Umuahia, Ugunagbo, Osisioma, Umuahia South and Nneochi.

The State shares boundaries with Imo State in the west, Cross River State in the east, Akwa Ibom and Rivers in the south and Ebonyi and Enugu States in the north.

The people of Abia State are predominantly traders and Aba is regarded as one of the commercial towns in the country. Its people are travellers and they carry their trade to which ever place they find themselves.

Besides trading, the people of Abia State are farmers and crops obtained in the State include palm produce, maize, rice, yam, cassava, fruits and vegetables.

Abia State is blessed with mineral resources such as lead, zinc, fine sand, limestone and petroleum.

Education is given top priority in the state and this is evident by the numerous private schools in the state. There is the Abia State University at Uturu, Isiukwuato LGA, Abia State Polytechnic, Aba, Federal University of Agriculture, Umudike-Umuahia and other higher institutions and Colleges of Education.

As regards tourism, there are many tourist centres in Abia State but the most outstanding are the National War Museum, Umuahia, the Azumini Blue River, Ukwa East, and the Long Juju of Arochukwu..

Main hotels includes Banana Hotel in Umuahia and Crystal Park hotel in Aba. There are also the Abia Hotels at Aba and Umuahia. Abia State is one of the few states that have commercial, agricultural and mineral potentials in the country.

The Abia people are very creative. They dominate the productive sector of the economy. Many of the home-made products generally come from Aba in Abia State. Major industrial concerns in the state include Golden Guinea Breweries, Umuahia, Aba Textile Mills, International Glass Industries, Aba and Modern Ceramics, Umuahia.

It could likely be said that there is nothing that could not be produced in Abia State if the necessary raw materials and equipments are made available. Abia State is rightly tagged the "Japan of Nigeria".

back to top



ADAMAWA STATE

Date Created: August 27, 1991
Capital: Yola
Major Towns: Yola, Mubi, Ganye, Numan, Guyuk, Michika, Mayo-Belwa, Gombi and Jimeta.

Adamawa State was created in August 1991 out of the former Gongola State with four administrative divisions namely: Adamawa, Ganye, Mubi and Numan.

These divisions have been split into twenty one (21) local government areas. They are:

Fufore, Ganye, Gombi, Guyuk, Hong, Jada, Shelleng, Demsa, Madagali, Maiha, Mayo-Belwa, Michika, Mubi, Numan, Song, Yola, Mubi-South, Jimeta, Girei, Toungo and Lamurde.

Topographically, the state is essentially a picturesque mountainous land traversed by big river valleys of Benue, Gongola and Yedsarem. The valleys of Cameroon, Mandara and Adamawa mountains form part of this undulating landscape.

Adamawa State is noted for its rich cultural heritage which reflects in its history, ie dances, dress patterns, craftsmanship, music, and her cordial relationships. The three main religions are Islam, Christianity and Traditionalism.

The major occupation of the people is farming as reflected in their two notable vegetational zones, tile Sub-Sudan and Northern Guinea Savannah Zone. Their cash crops are cotton and groundnuts while food crops includes maize, yam, cassava, guinea corn, millet and rice.

In an effort to boost agriculture, the government launched (GADP), the then Gongola Agricultural Development Project which has now become a tractor hiring unit under the Ministry of Agriculture.

The village communities living on the banks of the rivers engage in fishing while the Fulanis are cattle rearers.

The state has network of roads linking all parts of the country. There are also air and water routes which make the state accessible at all seasons.

Recognizing the importance of education, the government of Adamawa State places emphasis on the expansion of technical education, primary, secondary and tertiary schools. The state also has a University of Technology, a Polytechnic and College of Education.

There are several secondary and primary schools, technical Colleges and private institutions. The state also has a Nursing and Midwifery School, two Vocational Training schools and a College of Legal Studies in the capital.

Health and Medical Services have reached a relatively advanced stage of development.

The state has many cultural festivals like harvest festivals, installation, wrestling contest and hunting. It also has historical places of interest Re the Lamido's palace (the seat of Emir of Adamawa in Yola, Old Palace of Harriman Yaji at Madagali German rule, German Rest House at Kowogol) and a host of other places of interest.

back to top



AKWA IBOM STATE

Date Created: September 23, 1987
Capital: Uyo
Major Towns: Abak, Etinan, Ikot Abasi, Ikot Ekpene, Itu, Mkpat, Enin, Oron,Ukanafun, Uyo, Ibiono-Ibom, and Ibeno.

Akwa Ibom State was carved out of the Old Cross River State. The stale occupies the South-East corner of Nigeria and is bounded on the north by Abia State, on the south by the Atlantic Ocean, on the east by the Cross River State and on the west by Rivers State.

There are 31 Local Government areas in the state with Ikot Ekpene, the oldest local government area in Nigeria created in 1951, as one of them. Others are: Abak, Eket, Ekpe, Atai, Essien Udim, Etinan, Etim Ekpo, Ikono,Ikot Abasi, Ini, Itu, Mbo, Mkpat Enin, Nsit. Ibom, Nsit Ubium, Okobo, Onna, Oron, Oruk Anam, Ukanafun, Uquo Ibeno, Uruan, Urue Offong/Oruko, Uyo, Obot Akara, Ibesikpo Asutan, Ibiono Ibom, Eastern Obolo, Udung Uko, Ika, Ibeno.

The geographical area known today as Akwa Ibom is inhabited by three major ethnic groups - the Ibibio, Anang and Oron who speak one language, Ibibio with minor dialectical differences. About 60% of the population is agrarian and such related employ, 25% is commercial oriented while the remaining 15% constitute the civil and public sector.

The homogenous nature of the people is accountable for the minor difference in traditions and customs, including all other aspects of their cultural life. For example little or no difference exists in their dances, songs, myths, shrines, funerals, folklore, mode of dressing, foods, cults, festivals and monuments The people are noted for wood carving, sculpture, pottery and most importantly cane end raffia works. It is important to note that Ikot Ekpene is known internationally for its raffia products hence the term RAFFIA CITY.

The state is endowed with various minerals resources. It is the third largest producer of petroleum in Nigeria. Other, resources include limestone, clay, natural gas, salt, coal, giver nitrate and glass sand.

The state has one of the largest palm forest in the federation which harbours large varieties in wildlife.

The climate of the state allows for favourable cultivation and extraction of agricultural and forest products such as palm produce, rubber, cocoa, rice, cassava, yam, plantain, banana, maize, and timber.

Investment opportunities abound in the state in areas of commerce, industries, agriculture, housing, motels and tourism. The state government has given incentives for the development of medium and large scale industries.

There are quite a number of tourist attractions in the state. Notable among these is the Ibeno Beach which stretches over 330 km along the Atlantic Coast line of the State with excellent opportunities for water sporting. Others include the Mobil Tank Farm, the Oron Museum, the Ibom Connection etc.

back to top



ANAMBRA STATE

Date Created: August 27, 1991
Capital: Awka
Main Towns: Awka, Onitsha, Nnewi, Obosi, Ihiala, Aguata.

Anambra State was carved out of the former, larger Anambra State on August 27, 1991. It is bounded by Delta State to the west, Imo State to the south, Enugu State to the east and Kogi State to the north.

There are 21 local government areas in the state namely: Anaocha, Njikoka, Nnewi North, Nnewi South, Onitsha North, Onitsha South, Anambra, Oyi, Ihiala, Akwa North, Awka South and Aguata. Others are Orumba North, Orumba South, Ogbaru, Idemili, Idemili South, Ayamelum, Ekwusigo, Anambra West and Dunukofia.

The industrious and hospitable people of Anambra State are Igbos. The people of the state are great industrialists, entrepreneurs, and craftsmen.

Awka is the state capital and seat of the Anambra State Government. The town is also the Argentina of Nigeria's blacksmiths, iron-monger and carving.

Educationally, there are the Nnamdi Azikiwe University, Awka, the Federal Polytechnic, Oko, College of Education, Nsugbe, and College of Agriculture, Igbanam. Literacy in the state is comparatively high, and abundant qualified personnel can be found in virtually all areas of endeavour. School enrolment in the state is one of the highest in the country.

Culturally, the State has a very rich heritage. There is the yearly Ofalla festival, the Ijele masquerade and also the yearly new yam festival.

Anambra State has good communication and transport links with other states of the federation. The River Niger with the famous Niger bridge, links the bustling commercial town of Onitsha, with the ports of Port Harcourt in the Rivers State, and Bururu and Warri in Delta State.

Several raw industrial materials and agro-products are located in various parts of the state and they include Oil Palm, Maize, Rice, Yam, Cassava, and Fish.

There are the Enamel-ware and Cotton Textile Mills at Onitsha. Onitsha has the largest market of its kind in the ECOWAS sub-region.

back to top



BAUCHI STATE

Date Created: February-1976
Capital: Bauchi
Major Towns: Zaki, Misau, Ningi, Dass, Jama'are Tafawa-Balewa, Alkaleri and Bauchi.

Bauchi State was created in February 1976. It is made up of 20 local government areas, namely: Alkaleri, Bauchi Boboro, Dambam, Giade, Ganjuwa, Darazo, Dass, Ningi, Shira, Gamawa, Itas Gadau, Kirfi, Warji, Jama' are, katagum, Missau, Toro, Zaki and Tafawa-Balewa.

It covers a total of about 66,510.045 square kilometres of landscape. The state is bordered by Kano and Jigawa to the north, Yobe and Gombe to the east and Kaduna State to the west and Plateau and Taraba State to the south.

The State has a balance of geographical features as well as climatic conditions. The entire western and northern parts of the state are generally mountainous and rocky. This is as a result of the closeness of the state to the Jos Plateau and Cameroon mountains. Two main rivers transverse the state, the Gongola and Hadejia rivers. The climatic condition of Bauchi State is very hot in the months of April and May, while December and January are the coldest months.

Bauchi state is a heterogenous state, with predominant tribes like, Hausa, Fulani, Jarawa, Tangale, Waja, Balewa, Sayawa and Tarewa.

The state has a very rich history. The name Bauchi was derived from the name of the founder of the state, Baushe, who was a brave hunter during his time. Bauchi, according to early Hausa translators means, "no animal ever escaped the trap and arrow of a hunter".

Bauchi state is an agricultural state. Its vast fertile soil is an added advantage for agricultural products, which include maize, rice, millet, groundnut and guinea corn. Irrigation fanning is practiced and supported by the use of dams like Balanga dam, etc. Cattle and other livestock are also reared in the state.

Investors are encouraged by the government of the state to seek sufficient expanse of land for agricultural development. Agro-industries are also encouraged.

Bauchi state has abundant human and material resources and the potentials for economic development are so vast.

The state has industries like the Bazamri PVC - Wire Limited, Kuda Nails Factory, Yankari Natural Water Company, Zaki Flour Mills and Arewa Ceramic Industry.

There is a high level of social development in the state. Health services are adequately provided for, almost at the doorstep of the people.

There is a specialist hospital, a number of general hospitals, private clinics and primary health centres throughout the state.

Education is accorded pre-eminent status in the state. Both formal and non-formal institutions of education are well established, equipped and adequately funded by government. There are good training centres and colleges of education within the state.

Bauchi state is blessed with many tourist attractions. These include the Yankari Game reserve, Premier Game Reserve, Rock Paintings at Goji and Shira, the State Museum among others.

The Federal and' the State Governments have made sure that the state enjoys a good road network.

The State is well covered in its communication network. The government has a state owned newspaper, Radio Station, and a State Television Service.

Sports is also encouraged in the state. There is a sports complex. Abubakar Tafawa Balewa Stadium in Bauchi. The stadium also has its own information centre with other modern facilities.

back to top



BAYELSA STATE

Created:October 1, 1996
Capital: Yenagoa
Main Towns: Yenagoa, Sagbama, Obi, Kauama, Oloibiri, Ogbla, Oporama, Koluama, Brass, Opokuma.

Bayelsa State was created out of Rivers State on the October 1, 1996. It is bounded to the north by Delta State, to the east by Rivers States, to the south and the west by creeks and rivers spreading through the Atlantic Ocean. There are nine local government areas in the state. They are Yenagoa, Sagbama, Ekeremor, Southern Ijaw, Ogbia, Brass, Nembe, Kolokuma/Opokuma and Kembe.

The main occupation of the people of Bayelsa are fishing and farming.

Bayelsa State has industries like Ahoada and Yenagoa Industrial Estates; and a host of other oil companies which help in generating income for the state.

In the educational sector, the state has a lot of primary, secondary and some government tertiary institutions. Private schools are also established to encourage and improve education.

To ensure adequate health care delivery, government has established general hospitals and health centres while private clinics are encouraged.

Culturally, Bayelsa State is richly endowed. Tourist attractions include its numerous beaches, fishing festivals, the canoe war displays and boat regattas and dances.

back to top



BENUE STATE

Date Created: February 3, 1976
Capital: Makurdi
Main Towns: Gboko, Katsina-Ala, Adikpo, Otukpo, Korinya, Makurdi Tar" Vandeikya, Aliade, Otukpa, Lessel, Oju, Okpoga, Awajir, Agbede,Ikpayongo and Zaki-Biam.

Benue State was created on February 3, 1976. The state derives its name from River Benue, the second largest in the country and the most prominent geographical feature in the state. The new Benue State has twenty three local governments; fourteen from Tiv speaking area and nine from the Idoma speaking area. They are Ado, Agatu, Apaa, Buruku, Gboko, Guma, Gwer East and Gwer West, Katsina-Ala, Konisshisha-Tse, Kwande, Logo, Obi, Ogbadibo, Ohimini, Oju, Okpokwu, Tarka, Otikpo, Ukum, Makmuni and Varideikya.

Benue State lies in the middle of the country and shares boundaries with five states namely; Nassarawa to the north,Taraba to the east, Cross River and Enugu to the south, and Kogi on the west:

Benue State experiences a typical tropical climate with two distinct seasons, the wet or rainy season and the dry season. The rainy season lasts from April to October with annual rainfall in the range of 150 -180 mm. The dry season begins in November and ends in March. Temperatures fluctuate between

23°C and 31°C in the year. The south eastern part of the state adjoining the Obudu-Cameroon mountain range, has a cool climate similar to that of the Jos Plateau.

Since its inception in 1976, Benue state has recorded tremendous growth in the area of education. From a background of a few secondary schools and no tertiary institution, the state now has over 300 secondary schools and six tertiary institutions. The tertiary institutions include the Colleges of Education at Katsina-Ala and Oju, Akperan, Orshi College of Agriculture and the Schools of Nursing and Midwifery in Markudi.

The Benue State University took off with the first intake of its students in the 1992/93 session. The state government operates a liberal scholarship scheme which guarantees automatic scholarship to deserving state indigene in higher institutions of learning. The federal government has also established one university and three secondary schools in the state. These are Federal Government College, Vandeikya, University of Agriculture, Markudi and the Federal Technical School, Otukpo.

The present health care programme of the state places great emphasis on primary health care. Extensive health education and immunization campaigns are regularly undertaken to eradicate the high incidence of preventable diseases. Recently, the federal government took over the general hospital in Markurdi which has been turned into a Federal Medical Centre.

There is an ultra-modern market of 2,500 stalls in Makurdi. The market which is of international standard, has facilities such as an administrative block (housing offices, courts, a police station, restaurant, community hall, clinic and banking hall) for users of the market. Other facilities include a

fire station, sewage plant, abattoir, power station, a bore hole and water storage tanks and children's playground.

In the area of industrialization, the state government has taken several bold steps to redress the industrial backwardness of the state by setting up several industries including Taraku Mills Limited, Benue Brewery Limited, Benue Burnt Bricks, Benco Roof Tiles and Ago Millers Limited in which it still retains some holding. The state government has initiated a policy of greater private sector participation in their management through gradual privatization.

Benue is blessed with abundant mineral resources. These include Limestone, Gypsum, Anhydride, Kaolin, natural Gas, Salt, Petroleum Oil, Lead and Zinc, Barytes, Clay, Coal, Calcite, Gemstones and Magnetite.

Of these mineral resources, only limestone at TseKucha near Gboko and Kaolin are being commercially exploited.

Benue state is acclaimed the nation's "food basket" because of its rich and diverse agricultural produce which include yams, rice, beans, cassava, potatoes, maize, soya beans, sorghum, millet and coco-yam. The state also accounts for over 70 percent of Nigeria's soya beans production. It also boasts of one of the longest stretches of river systems in the country with great potential for a viable fishing industry, dry season farming through irrigation and for an inland water way through irrigation and for an inland water way.

Benue state is largely a rural state. Given this fact, priority attention has always been given to rural development as a deliberate government strategy to improve the living standards of the people. The main thrust of efforts is centred on the opening up of rural roads, provision of portable water, rural electrification and the establishment of cottage industries in the noel area to arrest the perennial population drift to urban centres.

The state possesses a rich and diverse cultural heritage which finds expression in colorful cloths, exotic masquerades, sophisticated music and dances. Traditional dances from Benue have won acclaim at national and international cultural festivals. These dances include Ingyough, Ange, Anchanakupa and Swange among the Tiv and Anuwowowo and Obadaru among the Idoma. The Tiv Kwagh-hir theatre provides memorable entertainment in its dramatization of Tiv folklore and social commentary.

back to top



BORNO STATE

Date Created: February 1976.
Capital: Maiduguri
Major Towns: Dikwa, Gwoza, Konduga, Bama, Monguno, Maiduguri, Shani, Damboa.

Borno state is located in the North-east of Nigeria within latitude 11°N and longitude 13°E. It is bounded in the north by the Republic of Niger, Chad to the north-east and Cameroon to the east. Within the country its neighbours are Adamawa to the south, Yobe to the west and gombe to the southwest. Apart from English, other languages spoken in the state are Kanuri, Shuwa, Guduf, Marghi,. Babur, Fulani, Waha and Hausa.

There are 27 Local Government Areas in the State. These are Shani, Kwanga-Kusar, Hawul, Biu, Askira/Uba, Dumboa, Gwoza, Konduga, Bama, Kaga, Magumeri, Gubio, Mobbar, Kukawa, Nganzai, Monguno, Marte, Ngala, Dikwa, Mafa, Maiduguri, Jere, Abadan, Chibok, Guzamala, Kale/ Balge and Bayo.

The State has good transport. system that links it by air, road and rail-to other states of the federation. The state capital has an International Airport.

There are two major vegetation zones in the state. The Sahel type in the North which is where most of the wheat in the state is produced and the Sudan Savannah type in the south which consists of shrub vegetation interspersed with tall trees woodland.

Agriculture and livestock farming which are the main stay of the state's economy have vast developmental potentials. The State is rich in millet, rice, cassava, date palms, fruits vegetables, sorghum, wheat, sweet potatoes, cowpeas, sugar cane, groundnut, cotton, gum arabic and many others.

There are also leather tanning, ornamental leather works, shoe making, glue and gelatine, horns, hooves and bones for export. The state is also blessed with abundant fishery resources. In the fishery sector there are dried fish, fish meal for feed mills and fresh tend frozen meat. It is in recognition of these potentials that the Federal Government in 1973 set up the Chad Basin and Rural development Authority. Also, in 1981 the State Government set up the Borno Investment Company PLC.

To ensure growth in the industrial sphere, the State Government made tremendous effort to reactivate the NEITAL Shoe Factory Tannery Sections, the Borno Clay Products PLC, the Borno Express and the State Tourism Board. Other industries include the Maiduguri Oil Mill, which produces groundnut by-products and the Vegetable and Fruit Processing PLC (VEGFRU).

To further promote and enhance industrialization of the state, Premier Commercial Bank was set up by the government as a source of investment finance, and financing of commerce in general.

Educationally, Borno State Government gives priority to the intellectual growth of its indigene's right from the grassroots. Institutions in the State are the University of Maiduguri, Ramat Polytechnic, Borno College of Education, Borno College of Science and Technology, Borno College of

Legal and Islamic Studies (BOCOLIS) and College of Agriculture. Borno State also boasts of Advanced Teachers' Colleges, Secondary Schools, Teachers' Colleges, Vocatio al Training Centres, Primary Schools and the Federal Staff Training Centre, Maiduguri.

In the health sector, the system is pyramidal with the University of Maiduguri Teaching Hospital and the Maiduguri Specialist Hospital Complex at the top. This comprises, the Eye Clinic, Dental clinic, Psychiatric Clinic, Infections Diseases Hospital, the Nursing Home and the Maiduguri Medical Centre. At the Argentina are Health Centres, dispensaries, private clinics, pharmaceutical chemists and a number of patent medicine stores scattered all over the state.

Borno State is also endowed with mineral resources. These are Diatomite, Potassium/Sodium, Clay, Limestone and Uranium. Also crude oil is explored in the Chad Basin Area.

Tourism in Borno is dependant primarily on its natural resources, rich traditions and cultural heritage. Tourist attractions include the Kyarimi Park in Maiduguri for animal and bird lovers and where the only captured hippopotamus in West Africa is harboured, the Shehu's Palace, Rabeh's Fort at Dikwa, Yamtarawala tomb at Biu. Others are Lake Chad, Sambissa Game Reserve and Jaffi falls among others.

Borno State has many hotels. The major ones include the Lake Chad Hotel, Maiduguri Airport Hotel and Borno Holiday Inn.

back to top



CROSS RIVER STATE

Date Created: May 27, 1967
Capital: Calabar
Main Towns: Akamkpa, Calabar, Ikon, Obubra, Odukpani, Ogoja, Okundi, Ugep, Obudu, Obanliku and Akpabuyo.

Created as former South-Eastern state on May 27, 1967, the state was renamed Cross River in February 1976. In 1987, Akwa-Ibom State was excised from Cross River State. It shares boundaries with Benue State to the north, Enugu and Abia States to the west, to the east by Cameroon Republic and to the south by Akwa-Ibom and the Atlantice Ocean.

There are 18 local government areas in the State, namely: Akpabuyo, Odukpani, Akamkpa, Biase, Abi, Ikom, Yarkur, Odubra, Boki, Ogoja, Yala, Obanliku, Obudu, Calabar South, Etung, Bekwara, Bakassi and Calabar Municipality.

There are three major language groups in Cross River State - Efik, Ejagham and Bekwara.

The culture of the different groups in the State bear striking similarities. Each rhythm and dance express the inner feelings of the people which relate to particular events, festivals, or simply their way of life. Dances in Cross River State include: Ekpe, Nkwa, Obon, Udoiminyang, Abang, moninkim, Acharbor, Onat Ekertedi, Ayita, Udiang Otichui and many others. Traditional festivals relating to farming activities are observed in Yala, Yarkurr, Obubra, Wont, Ogoja, Obudu, Obanliku and Boki local Government areas. These festivals are observed annually to celebrate the rich harvest of the season.

The Cross River State economy is predominantly agricultural and is sub-divided into two sectors - the public and the private sectors. The private sector is dominated by local subsistence farmers while the public sector is run by the Government and features large plantations and demonstration farms.

The main crops are cassava, yams, rice, plantain, banana, cocoyam, maize, cocoa, rubber, groundnut and palm produce.

The State government emphasizes on fish farming as a measure to diversify its economy. To this end it took measures to boost fish production in areas including: fish farming, processing, storage, marketing, in-shore fishing and monitoring of fish resources.

Major livestock in the State are cattle; goats and sheep. Rearing activities are mainly undertaken by local farmers and nomadic Fulanis, except in Obanliku at the Obudu Cattle Ranch where organised cattle ranching takes places. The raising of poultry, pigs, rabbits and turkeys is carried out on a commercial scale in some parts of the State but mainly in Calabar Municipality.

Mineral resources in Cross river State include limestone, titanium, tin ore, ceramic raw materials and hard stone.

Cross river State was one of the first centres of western education in Nigeria. There are more than 230 pre-primary schools, 648 primary schools, 145 post-primary school and a Polytechnic in the state. Also, there are a State College of Education and a Federal University the University of Calabar.

Health care delivery service is given top priority in the state. Consequently, there are more than 17 hospitals in the state, two comprehensive health centres, nine primary health centres, 79 health dispensaries, 17 maternal and child centres in different parts of Cross River State.

As regards tourism, Cross River State offers both its visitors and interested indigene many centres of attraction. The outstanding ones are Obudu Cattle Ranch, Obudu, Old Residency Museum, Calabar, Agbokin Waterfalls, Ikom, Etanpim Cave, in Odukpani local government area and Mary Slessor's Tomb, Calabar, Cross River National Park and Kwa Falls in Akamkpa local government area, Obubra Lake, Obubra and the Calabar Cenotaph, Calabar, Beaded works which are

a peculiarity of Cross River State are sold in crafts shops. Common works are beaded bags, beaded wall hangings, shoes, Ekpe masquerade made with rafia, cane chairs, brass trays, rafia clocks, motif work and a lot more.

The State capital, Calabar, can be reached by air, sea and road while other parts of the state are accessible by road. There is an international airport in Calabar.

back to top



DELTA STATE

Date Created: August 27, 1991
Capital: Asaba
Main Town: Agbor, Asaba, Sapele, Warri, Ughelli.

Delta State was created on August 27, 1991. It was carved out of the now defunct Bendel State.

The State comprises 25 local government areas namely: Oshimili, Aniocha, Aniocha South, Ika South, Ika North-East, Ndokwa West, Ndokwa East, Isoko south, Isoko North, Bomadi, Burutu, Ughelli South, Ughelli North, Ethiope West, Ethiope East, Sapele, Okpe, Warri North, Warri South, Uvwie, Udu, Warri Central, Ukwani, Oshimili North and Patani.

The States bordering Delta are Edo to the north, Ondo to the north-West, Anambra to the east and Rivers to the southeast. On its southern flank is the Bight of Benin.

The Major ethnic groups are Urhobo, Igbo, Ezon, Isoko and Itsekiri. All the ethnic groups claim a common ancestry, consequently, their cultures are similar. These similarities are manifested in their religious folklores, dances, art and crafts and festivals. History has it that majority of the people in the State migrated from Benin, the heart of Benin Kingdom.

The State has a tropical climate marked by two distinct seasons, the dry and rainy season. The dry season occurs from November to April and rainy season from May to October. There exists a brief dry spell in August commonly re
ferred to as August Break. From December to February, the dry harmattan wind blows over the state.

The state government accords various forms of assistance to farmers in the areas of fisheries, agriculture, forestry, veterinary services, produce planning and research. Most local governments in the state boast of fisheries extension units which cater for advisory inputs - nets, engines ropes, lead, floats and others. The state government has invested adequately in fisheries due to the natural resources which Delta State is blessed with. Fresh fish, crabs, shrimps and dried fish abound in almost all the local governments.

Delta State is also rich in major tubers and root crops such as cassava, coco yams, yams and sweet potatoes. There are programmes initiated to encourage agriculture in the state. These include Delta Agricultural Development Programme (DADP), Task Force on Communal Farming, Agricultural Loan Schemes to small scale farmers; Fishermen Farm Settlement Scheme, Tree Crop Unit and Livestock Production are also encouraged.

Industries in Delta State include Glass Factory at Ughelli, the African Timber and Plywood Factory, Sapele and Asaba Textile Mills.

Delta State is endowed with crude oil ranking second to Rivers State. The oil producing local government areas are Ward North and South, Burutu, Isoko North and South, Ughelli North and South, Okpe, Ethiope East and West, Sapele and Ndokwa East and West. The nation's second refinery as well as petrochemical plants are located in the state at Warri.

The celebration of traditional festivals are annual community affair throughout Delta State. Almost every village celebrates a traditional festival and this draws both indigene and non-indigeneto the village. Traditional festivals normally come between March and December every year. These festivals offer occasions for re-union of members of the family, friends and well wishers from far and near. Some of the important festivals celebrated in the State are Adane Okpe, Iyeri, Edjenu, Okere Juju, Ine, Ulor, Ukwata and Ore-Uku.

Delta State boasts of quite a number of hotels for the comfort of visitors. These hotels are located in all major towns in the State.


back to top



EBONYI STATE

Date Created: October 1, 1996
Capital: Abakaliki
Main Towns: Afkpo, Uburu, Nkalagu, Ishiagu, Okposi, Amasiri, Onicha, Abakaliki, Eba Unwana.

Ebonyi state was carved out of Abia and Enugu States on October 1, 1996 as one of the six newly created states by General Sani Abacha administration.

The state which situated in the South-eastern part of the country shares boundaries with Benue to the north, Enugu to the northwest, Abia to the south-east and Cross River to the east.

Ebonyi State consists of twelve local governments namely: Afkpo South, Afikpo North, Onicha, Ohaozara, Abakaliki, Ishielu, lkwo, Ezza, Ezza South, Ohaukwu, Ebonyi, and Ivo.

The people of Ebonyi State are predominantly farmers. Main crops obtained in this state are palm produce, cocoa, maize, groundnut, rice, yam, plantain, banana, cassava, melon, sugarcane, local beans, fruits and vegetables. Fishing is also carried out in Afikpo. The state is blessed with mineral resources such as lead, limestone, zinc, marble and salt.

In the industrial sector are Nigerian Cement Company at Nkalagu, Quarry and Crush Industries at Ishiagu.

Educationally, though young, the State boasts of a medical school campus in Abakaliki, a Federal Polytechnic in Unwana, two Schools of Nursing at Afikpo, two Colleges of Agriculture at Ishiagu and Ikwo respectively and several Secondary and Primary Schools found all over the state.

The health sector of the state is not left out. The state has two notable state hospitals, the General Hospitals at Onicha and Edda.

There are centres of Tourist attraction in the state. They are the Ndibe Beach at Afkpo, Uburu Salt Lake, Uburu, Ishiagu Pottery works, Ishiagu.

The people of this state are Igbos with several dialects and have a rich cultural heritages. This is expressed in the colourful dances namely Nkwa Umuagbogho of Afikpo and Nkwa Nwite. The pottery works of Ishiagu also form part of the rich culture of the State.

back to top



EDO STATE

Date Created: August 27, 1991.
Capital: Benin City
Main Towns: Benin City, Ubiaja, Auchi, Abudu, Uromi, Irrua, Ewu, Okpella, Ekpoma, Uzebba, Afuze, Ibillo, Urhonigbe, Sabongida-Ora, Igarra.

Edo State shares boundaries with three other states of the federation. It is bounded on the north and the east by Kogi State, on the west by Ondo State and on the south by Delta State. Generally, it is a low-lying area except in the north where it is marked by undulating hills.

There are 18 local government areas in the State namely: Esan North-East, Esan Central, Esan West, Egor, Ukpoba-Central, Etsako Central, Igueben, Oredo, Ovia SouthWest, ovia South-East, Orhionwon, Uhunmwonde, Etsako East and Esan South-East. The State is made up of the following ethnic groups: Edo, Esan, Etsako, Owan and Akoko Edo.

Edo State is endowed with abundant natural resources. The principal mineral resources include crude oil, natural gas, clay chalk, and marbles.

Agriculture is the predominant occupation of people in this State. The major cash crops produced are rubber, cocoa and palm produce. In addition, the State produces such crops as yams, cassava; rice, plantains, guinea-corn, and assorted types of fruits and vegetables.

Industrial enterprises in the State are Bendel Cement Company, Okpella, Bendel Brewery, Benin City, Bendel Pharmaceutical; PLC, Benin City, and Bendel Feed and Flour Mills, Ewu. Other small-scale industries abound.

The role of education in the development of any nation cannot be over-emphasized hence the State Government gives it utmost importance. To this end, there are many approved primary and secondary schools scattered all over the state. The State also has one Women Education Centre in Benin city, a special Education `Unit in Benin City, one Teacher Training College, four Technical Colleges and a College of Education, Ekiadolor, Benin City. At the tertiary level, Edo State has Edo State University, Ekpoma and the University of Benin, Benin City.

Health facilities are fairly distributed throughout the state. There are about 20 government hospitals and many health centres. As a practical demonstration of the official recognition which government accords the practice of traditional medicine in the overall health care delivery system. Edo State has given the traditional doctors opportunity to contribute to health care in the State. In terms of health related man-power training institutions, Edo State has a School of Midwifery, one School of Health Technology and one School of Nursing, all in Benin City. These institutions train the required paramedical staff for both the curative and preventive health care delivery services.

Edo State has a rich cultural heritage. Benin City, the state capital is famous for its unique bronze, brass and ivory works of arts which are found all over the world in museums. Tourist attractions in the State are the Royal Palace of Benin,

Benin Museum, benin Moat (Iya), Emotan Status, Somorika Hills in Akoko-Edo. Others are Udo Tourist Centre in Esan East local government area and Okomu Wildlife Sanctuary near Benin City.

For the comfort of visitors, good hotels abound all over the State.

back to top



EKITI STATE

Date Created: October 1, 1996
Capital: Ado Ekiti.
Main Towns: Ado, Ikere, Efon, Ikole Aramoko-Ekiti, Ode and Oye-Ekiti.

Ekiti state vas created by the Abacha administration on October 1,1996. It was carved out of Ondo State. It shares boundaries with Kwara state to the north, Kogi state to the east, Ondo state to the south and Osun State to the west.

Ekiti State has a total of 16 local government areas. They are Ado, Ekiti-East, Ekiti-West, Emure/Ise/Orun, Ekiti South-West, Ikare, Irepodun, Ijero, Ido/Osi, Oye, Ikole, Mob a, Gbonyin, Efon, Ise/Orun and Ilejemeje.

The people of the state are YYorubaand they share the same cultural values with other YYoruba's The Ekitis are homogenous hard working people.

Agriculture is the main stay of the economy of the people. A wide variety of cash crops and food crops are grown in Ekiti State. Some of the cash crops are cocoa, palm produce, timber and rubber. Others are citrus, kolanut, plantain, maize, rice, cowpea, yam and cassava.

Ekiti state has a fair amount of mineral resources. These are kaolin, clay, cassiterite, tin ore, columbite, bauxite (aluminum ore), foundry sand, granite and elarconits.

Ekiti state has both public and private companies. The public companies are the O'dua Textile Mills, AdoEkiti. Ire Burnt Bricks Works, Ire-Ekiti, Ekiti Oasis Companies Limited located in different parts of the state, Road Materials and Construction Company, Igbemo-Ekiti, Owena Motels, Ado-Ekiti and Medical Products Industry Ikere-Ekiti.

While the private companies are Polamp Electric Industries, Ikole-Ekiti, Adegbemile Food Industries, Oye-Ekiti, Omotayo Standard Press Limited, Ado-Ekiti, Star Printers Nig. Limited, Ado-Ekiti and Celtic Company Ltd., Ilawe Ekiti.

Education is very important to the people and government of Ekiti State. There are 541 public primary schools in the state while there are 141 public secondary schools. There are also four State Unity Secondary Schools. Ekiti has four Technical Colleges, four Women Education Centres and Five Nomadic Schools.

The tertiary Institutions in the State are the College of Education, Ikere Ekiti, Federal Polytechnic, Ado-Ekiti. There are Special Schools for Handicapped Children and School for the Mentally Retarded.

Health establishments in the state include a Specialist Hospital and six General Hospitals at different locations in the state. To get health care delivery closer to the people, there are also district hospitals and comprehensive health centres in all the local government areas.

Ekiti State is a tourist haven. The popular Ikogosi Warm Spring Resort is located in Ikogosi, Ekiti. Other tourist attractions are Arinta Water falls, Ipole-Iloro, Olosunta Hills, Ikere-Ekiti, Fajuyi Memorial Park, Ado-Ekiti, Ero Dam, Ikun-Ekiti, Egbe Dam, Egbe-Ekiti and Natural Caves in Ikere-Ekit.

Closely linked to the tourism potencial of the state is the festivals that are held seasonally. Some major festivals are common to all the Ekitis and these are Egungun festival, Ogun festival and New Yam festival.

back to top



ENUGU STATE

Date Created: August 27, 1991
Capital: Enugu
Major Towns: Enugu, Nsukka, Oji-River, Awgu and Udi.

Enugu State was created on August 27, 1991. The state is situated on the highlands of the Agwu. Udi and Nsukka Hills to the east as well as Oji-River basin to the west. It is bounded by Abia State to the south, Anambra to the west, Kogi and Benue States to the north and Ebonyi to the east.

Enugu State has a total of (17) seventeen local government areas. These are Enugu South, Igbo-Eze South, Enugu North, Nkanu, Udi Agwu, Oji-River, Ezeagu, IgboEze North, Isi-Uzo, Nsukka, Igbo-Ekiti, Uzo-Uwani, Enugu East, Aninri, Nkanu East and Udenu.

The state is in the region of the tropical rain forest and the great oil belt of Nigeria. The annual rainfall ranges between 152cm to 203 cm. Temperature is between 32 and 87 when it is hottest between February, may and October each year.

The state is predominantly agricultural with yarn, palm produce and rice being their main produce. There is in place an agricultural policy aimed at maximizing its agricultural potentials.

Though the National Electric Power Authority (NEPA) has a network of electric installations in the State, their services do not cover most of the communities in the state. This prompted the establishment of a Rural Electrification Board in the State.

A great deal of importance is attached to education in the State. As a result of the zeal and interest shown in education, the state government spends a lot of money yearly to ensure that necessary facilities for education are provided.

Apart from primary and post-primary schools, there exist a number of institutions of higher learning. These are the University of Nigeria Nsukka which is a federal government institution, the Enugu State University of Science and Technology, the Institute of Management and Technology, Enugu; College of Education Eha-Amufu and College of Agriculture, Ikwo.

The provision of medical facilities minEnugu State ranks second to education in order of priority and takes a large chunk of the annual budget. The state government is making serious efforts to ensure that hospitals and health centres, as well as maternity homes are provided in all the local government areas o fofthe state.

The most outstanding hospital in the state is the University of Nigeria Teaching Hospital, Enugu. The teaching hospital is supplemented by a government general hospital, the Park Lane Hospital, Enugu and an Orthopaedic Hospital. Government also owns and runs a dental centre in the state capital.

Besides coal, new mineral deposits have recently bee discovered in Enugu State. These include limestone, iron ore crude oil, natural gas and bbauxite, thoughthe National Electric Power Authority (NEPA) has a network of electric installations in the State, their services do not cover most of the communities in the state. This prompted the establishment of a Rural Electrification Board in the State.

A great deal of importance is attached to education in the State. As a result of the zeal and interest shown in education, the state government spends a lot of money yearly to ensure that necessary facilities for education are provided.

Apart from primary and post-primary schools, there exist a number of institutions of higher learning. These are the University of Nigeria Nsukka which is a federal government institution, the Enugu State University of Science and Technology, the Institute of Management and Technology, Enugu; College of Education Eha-Amufu and College of Agriculture, Ikwo.

The provision of medical facilities minEnugu State ranks second to education in order of priority and takes a large chunk of the annual budget. The state government is making serious efforts to ensure that hospitals and health centres, as well as maternity homes are provided in all the local government areas o fofthe state.

The most outstanding hospital in the state is the University of Nigeria Teaching Hospital, Enugu. The teaching hospital is supplemented by a government general hospital, the Park Lane Hospital, Enugu and an Orthopaedic Hospital. Government also owns and runs a dental centre in the state capital.

A well-developed network of roads connect important centres of trade and industry in the state. A rail line of the Eastern District of the Nigerian Railways runs through the State Capital Enugu to Port-Harcourt in Rivers State and Enugu to Makurdi then Northwards.

There exists a national television station in Enugu which is complemented by a state-owned station. There are also two radio stations in Enugu State. The Enugu State Broadcasting Service and F.R.C.N, Enugu which is part of the National Network of the Federal Radio corporation of Nigeria.

Enugu State has many industries that satisfy both local and international needs: these include; Enugu Vegetable Oil Products Limited, Nachi, Nigergas Company Limited, Emene, Aluminium Product Limited, Ohebe-Dim, Enugu Building Materials Industries Ltd, Ezzambgo, Emenite Ltd, Emene, Anambra Motor Manufacturing Company Ltd, Premier Cashew Industries Ltd, Oghe, Nigersteels Industries Ltd, Emene, Sunrise Flour Mill Ltd, Emene.

Others are Ebony Paints Ltd, Awknanaw, V . S. A. Livestock Feedmill, Ngwo, Projects Development Agency, the Enyimgba Salt Project and the Vanguard Inddstries and the Nigerian Construction and Furniture Company (NCFC), Enugu.

The Nike Lake Resort which is located about l0km away from Enugu, the state capital, provides a good spot for tourists in the state. The Five Star Hotel stand out as one of the key points in the state's drive for tourism. There are also the new yam and Mmanwu festivals

back to top



GOMBE STATE

Date Created: October 1, 1996
Capital: Gombe
Main Towns: Gombe Kaltungo

Gombe State was created by the Abacha Administration on October 1, 1996.

The state was carved out of Bauchi state. Gombe state shares boundaries with Yobe state to the north, Bomo and Adamawa states to the east and Bauchi state to the west and Taraba State to the south.

Gombe state has 11 local government areas. They are Akko, Balanga, Billiri, Dukku, Kaltungo, Kwami, Shomgom, Funakaye, Gombe, Nafada/Bajoga and Yamaltu/Delta.

Gombe is blessed with a lot of human and material resources and a lot of potentials for economic development. One of the industries in the state is the Gombe Oil seeds Company.

The people of Gombe grow crops like millet, corn, rice and guinea corn. Their method of farming is irrigation fanning with the help of dams.

The government of Gombe provides health services for the people. There are hospitals, private clinics and health centres in the state.

Education is also encouraged in the state. There are a number of primary and secondary schools. There is also a tertiary college in the state - Federal College of Education Gombe.

back to top



IMO STATE

Date Created: February 1976
Capital: Owerri
Major Towns: Okigwe, Orlu, Oguta, Nkwerre, Owerri and Mbaise.

Imo State was created on 3rd February, 1976. The state is bounded by Anambra state to the north, Abia state to the east, and Delta and Rivers to the west and south respectively.

It has a total of 27 local government areas as at 1996. They are Aboh-Mbaise, Ahiazu-Mbaise, Ezinihite, Ideato South, Ihitte/Uboma, ikeduru, Mbaitoli, Obowo, Nkwerre, Orsu, Orlu, Oguta, Ngor Okpala, Ohaji Egbema, Okigwe, Isiala-Mbano, Owerri, Oru and Owerri West. Others are Owerri North, Oru West, Isu, Onuimo, Nwangele, Njaba, Ehime-Mbano and Ideato North.

Imo State has many rivers. The main rivers in the state are Imo, Otamiri and Njaba. The major lakes are Oguta and Abadaba.

The State is blessed with abundant natural resources. These include crude oil, lead, zinc, white clay, fine sand, limestone and natural gas in commercial quantities. The state also produces agricultural produce such as palm produce, cocoa and rubber. The main staple crops are yam, cassava and maize.

Education is given priority in the state. In the 1996 school year. Imo State primary school enrolment was 561,214. There are currently 2,040 primary schools, 305 secondary schools, 15 private secondary schools, four Technical Colleges and 65 approved private vocational/commercial colleges in Imo State. Total enrolment for secondary school in the 1996 school year was 186,026. Enrolment in technical colleges and vocational/commercial colleges for the same year was 22,650. Total number of teachers in both primary and secondary for the same was 22,121.

There are five institutions of higher learning in the state namely: Imo State University, Owerri, Alvan Ikoku College of Education, Owerri; Federal University of Science and Technology, Owerri, Michael Okpara College of Agriculture, Umuagwu; and the Polytechnic, Nekede.

In the industrial sector, major state-owned industries in Imo State include: Standard Shoes Company, Owerri, which produces different types of footwear; Clay Products; Ezinachi-Okigwe, which produces burnt bricks for all kinds of buildings; Sack Hercules, Owerri, which assembles motor-cycles and bicycles; Nsu tile Factory, Ehime-Mbano, Imo Health Foods Limited, Ubakalo, Adapalm Nigeria Limited; Imo Modern Poultry Limited, Avutu-Obowo; Modern Produce Inspection Laboratory, Owerri, and Oguta Motels Limited, Oguta.

Industries under partnership include - Fuason Industries, Owerri, which produces galvanized iron sheets, the Afrik Enterprises, Awo-Omama, a pharmaceutical company, Imo Concord Hotel, Owerri. Industries that had been partially privatized include card packaged Industry, Orlu, Resin Paints Limited, Aboh Mbaise and Aluminium Extrusion Industry, Inyisi. Industries in the private sector include Sab Spare Parts and Allied Accessories, Okigwe, which make motor-spare parts, Oma Pharmaceutical, Awomoma, which produces drugs and medicines,Magil Industries Atta, which makes steel, sponge, bread, polythene and paper.

In the area of health care services, there are 45 mission hospitals, 2 jointly-owned hospitals, 346 private hospitals/clinics and maternity homes. There are also three Federal/ State/Local Government Basic Health Service Clinics and a total of 37 dispensaries. The State Government has a School of Nursing located at Owerri and a School of Midwifery at Aboh-Mbaise. The schools breed nurses/midwives who serve in government and private medical institutions Voluntary agency schools of nursing/midwifery operate in the State, thus complementing the efforts of the government in the production of pare-medical staff.

As regards tourism there are many tourist centres in Imo State. An outstanding tourist attraction is the Mbari located at Ikenegbu. The Mbari centre boasts of various artefacts which depict the cultural heritage of the people. The Amphi-Theatre is another gigantic work of art in the state. The theatre which has 3,000 sitting capacity is a promotion of the national objective on culture as well as modern effort to preserve our cultural heritage.

Other places of tourist interest in the State include the Oguta Lake Holiday Resort with its sand beach measuring one kilometre by 50 metres. 18 - hole golf course, colonial building with its attractive scenery and various species of birds. There are also the rolling hills of Okigwe where hill locks of varying heights and-ruggedness add to the fascinating environment.

back to top



JIGAWA STATE

Date Created: August 27, 1991
Capital: Dutse
Main Towns: Hadejia, Kazaure, Gumel, Ringim and Dutse.

jigawa State was created in 1991 by the Babangida Administration. jigawa State shares borders with Kano and Katsina States to the west, Bauchi to the south, Yobe State to the east and Republic of Niger to the north.

The state has 27 local government areas namely: Dutse, Birnin -Kudu Gwaran, Kiyawa, Kirikasamma, MalamMadori, Jahun, Kafin Hausa, Kazaure, Roni, Ringim, Garkin, Babura, Kaugama, Sule Tankarkar, Taura, Gwiwa, Bosuwa, Anyo, Yankwasin, Buji, Miga and Guri.

It is in the region of Sahel Savannah with most of the state lying with the desert except for some parts of the southern borders where traces of green vegetation are noticeable. The climate in Jigawa State is ardous with rapid changes in temperature and humidity. The weather could change suddenly with humidity rising rapidly up to 100% in an area considered characteristically dry. There are two seasons in Jigawa State namely: rainy season and dry seasons with the dry season lasting from October to May and the rainy season lasting between June to September.

Jigawa State is mainly agricultural. About 90% of the population is engaged in farming. The state's agricultural policy include assistance to small and medium scale farmers in the area of tractor-hiring services and seed multiplication schemes. The Hadejia River valley continues to contribute to the realization of these objectives particularly in the area of wheat production programme.

The state is known for leather works, textile good, craft, rice production, and bakeries. The state being on the trans Saharan Trade Route also enjoys interchange of trades and commerce from neighboring countries close to Nigerian borders.

Jigawa State is blessed with mineral resources: they are kaolin, tourmaline, amethyst, marl stones, potash, solice, iron ore, copper, gold, white quartz, refractory clay and antimony.

Education is a priority of the state and consequently the school enrolment is annually on the increase. Total school enrolment for 1996 stood at 359,687 for primary schools, while that for secondary schools was 24,033. the Jigawa State Polytechnic with campuses at Kazaure, Ringim and Hadejia hag already taken off. The state has one College of Education at Gumel.

Since the creation of Jigawa State, efforts have been geared towards providing drinking water to the capital which is experiencing an upsurge in population and commercial activities. To this end, a dam has been constructed on Iggi River and to date a total of 380 water supply projects have been undertaken in the state.

Jigawa State lays emphasis on the development and promotion of its tourist potentials. Plans are now underway to provide the historic Birnin Kudu Roca painting site with recreation and leisure facilities. The Wawan Rafi lake and the Magatari Tourist camp will also be provided with similar facilities. The age-old Dyina pits at Ringim, Hadejia are being resuscitated, and the standard of the Catering Rest Houses at Hadejia, Gumel, Kazaure, Birnin-Kudu as well as the newly built Ringim White Motel would be improved.

back to top



KADUNA STATE

Date Created: February 1976
Capital: Kaduna
Main Towns: Kafanchan, Zonkwa, Kagoro, Kachia and Zaria

Kaduna state is located at the centre of Northern Nigeria. It has a political significance as the former administrative headquarters of the North during the colonial era. The state shares boundaries with Nger State to the west, Zamfara, Katsina and Kano states to the north, Bauchi and Plateau States to the east and FCT Abuja and Nassarawa state to the south.

The state consists of 23 local government areas namely: Tundun Wada/Makera, Doka. Kawo, Kachia, Jaba, Zangon-Kataf, Kaura, Jema'a, Lere, Ikara, Makarfi, Sabongari, Zaria, Giwa, Birnin Gwari, Igbabi, Soba, Chukun, Kudan, Gwagwada, Kuban, Sanga and Kagarko.

Agriculture is the main stay of the economy of Kaduna state with about 80% of the people actively engaged in farming. Cash and food crops are cultivated and the produce include: yam, cotton, groundnut, tobacco, maize, beans, guinea corn, millet, ginger, rice and cassava. Over 180,000 tonnes of groundnut are produced in the state annually. The major cash crop is cotton which the state has a comparative advantage in as it is the leading producer in the country.

Another major occupation of the people is animal rearing and poultry farming. The animal reared include cattle, sheep, goats and pigs.

Kaduna state is blessed with minerals which include clay, serpentine, asbestos, amethyst, kyannite, gold, graphite and siltimanite graphite, which is found in Sabon Bimin Gwari, in the Birnin Gwari local government. This is an important raw material used in the manufacture of local pencils, crucibles, electrodes, generator brushes and other sundry parts.

A number of notable educational institutions in the country are located in Kaduna State. They are Ahmadu Bello University, Zaria, Kaduna Polytechnic, Kaduna, School of Health Technology, the Federal Fishery Training Institute, Kaduna, College of Advanced Studies, Zaria and College of Education, Kafanchan.

In addition, the state plays host to very strategic military institutions in the country. These are the Nigerian School of Infantry, Zaria, Command and Staff College, Jaji, the College of Aviation Technology, Zaria, and the Nigeria Defence Academy which now has the status of a University.

Another institution of higher learning in Kaduna State is the National Leather Research Institute, Zaria. The Defence Industries Corporation of Nigeria and the nation's third petroleum refinery are also located in Kaduna State.

Kaduna state is a metropolitan as well as industrialized state with over 80 commercial and manufacturing industries there. Goods ranging from carpets, textiles, reinforced concrete materials, bicycles assembly, toiletries and cigarettes in the state. Consumer goods produced range from dairy products to soft drinks, flour and groundnut oil.

Major industries in the state are the Federal Super Phosphate Fertilizer Company PLC, Ideal Flour Mills PLC, New Nigerian Packaging Company PLC, Peugeot Automobile Nigeria PLC, United Wire Products Limited, Bus and RRefrigeratedVan Manufacturing Co, Kaduna Furniture and Carpets Company Limited, Electricity Metres Company Nigeria Limited and Rigid Pack Containers Limited, Zaria.

Kaduna state has numerous tourist attractions and comfortable five star hotels such as Durbar and Hamdala Hotels, among others, Tourist attractions include the Nok Cultural Safe at Kuwi in Jema's Local Government Area, the Maitsirga Water falls in Kafanchan, the Legendary Lord Lugard bridge in Kaduna town, the Kerfena Hills in Zaria and the Palace of the Emir of Zaria. There are also modern parks and gardens.

back to top



KANO STATE

Date Created: May 27, 1967
Capital: Kano
Main Towns: Dambatta, Gumei, Gwarzo, Hadeija, Karaye, Kazaye, Ririvani and Kano.

Kano State came into existence on May 27, 1967. It is located within the extreme north-central part of the country and has its neighbours Katsina State to the north-west, Jigawa to the north-east, and Bauchi and Kaduna states to the south.

There are 44 local government areas in the state, namely, Dala, Kano, Kunbotso; Nassarawa, Rimin Gado, Doguwa, Tudun Wada, Sumaila, Wudil, Takai, Albasu, Bebeji, Rano, Bunkure, Karaye, Kiru, Kabo, Kura, Madiob, Gwarzo, Shanono, Dawakin, Kudu Isanyawa, Bichi Dawakin Tofa, Dambarta, Minjibir, Ungogo, Gezawa, Gebasawa, Bagwai, Gaye, Tofa, Waraua, Fagge, Gwale, Taarauni, Ajingi, Garko, Garun Mallam, Rogo, Makoda, Kibliya and Kunchi.

Kano State is historically a commercial and agricultural state, the centre of commerce. The state produces groundnuts and it is also blessed with solid mineral resources.

On social development, Kano State provides educational, health, agricultural and commercial facilities for its teaming vibrant population.

Kano state is now a pacesetter in educational projects. Its senior secondary schools are emulated by others while the primary schools management board has now become a national phenomenon. Its vigorous adult literacy programmes that it embarked on have won national and international recognition.

Kano has recorded impressive results in the health sector especially in preventive medicare. There are over 6,000 beds in more than 18 General Hospitals, five Specialist

Hospitals, 19 Comprehensive Health Centres and 14 Primary Health Centres.

Kano has bagged the best Tourism Award with her numerous tourism and cultural centres which include the colorful annual Durbar, leather works and craft. There are museums and monuments which are repertoires of our rich cultural heritage.

Kano state is a showcase in agriculture self reliance and admirable resources management. Before the creation of Jigawa State, there were over 120 earth dams in the state, majority of which are located in Kano territory. Today, the dams which include Challawa Gorge and Tiga Dam, two of the ambitious irrigation projects in West Africa, ensure all year round farming. Kano is known today as the most irrigated state in the country with more than 3 million hectares of cultivable land.

back to top



KATSINA STATE

Date Created: 23rd September, 1987
Capital: Katsina
Major Towns: Daura, Funtua, Malumfashi, Bakori, Kanjia.

The State was carved out of the old Kaduna State. It is bounded in the north by Niger Republic, in the east by Kano State, in the south by Kaduna State and by Sokoto State in the west.

There are 34 local government areas in the state namely: Katsina, Zango, Daura, Mai Aduwa, Mashi, Kaita, Ingawa, Kankiya, Dutsin-Ma, Matazu, Safana, Musawa, Kankara, Malumfashi, Kafur Danja, Funtua, Bakori, Faskari, Sandamu, Danume, Kasuda, Raure, Dan-Musa Dutsi, Chranchi, Sabuwa, Jibiwa, Batsari, Kurafi, Batagarawa, Rimi, Mani and Bindawa. The indigene are Hausa and Fulani with pockets of other ethnic groups such as the Ibos and Yorubas.

The state government in its bid to provide effective and comprehensive health care services for all and sundry expanded and upgraded all existing health centres. Rural health centres in Bakori and Faskari have been converted into general hospitals. The Government also constructed the Katsina Specialist Hospital in its-effort to provide special health care services. There is a children's hospital located at Malumfashi.

Katsina State Government attaches a lot of importance to education. Scholarships are awarded to deserving indigene to study relevant courses in institutions of higher learning at home and abroad.

In the field of special education, adequate plans are made to provide each Local Government with special schools for the blind. The state has also established an Education Recourse Centre with Headquarters at Dutsin-Ma. The Centre has the responsibility of inspecting schools, designing and developing curriculum and ensuring effective supervision of teaching in schools.

The state's industrial policy objectives include improving living standard, provision of regular employment, balanced industrial growth through establishment of industries in rural areas. Katsina state has large deposit of kaolin and asbestos and other needed minerals for good industrial take off.

Katsina is one of the few states in the country where crops are grown all the year round. Apart from farming during the rainy season, dry season farming is done along river banks and along the numerous dams built by the State and Federal Governments.

Due to the vast arable land which nature has bestowed on the State, it is currently playing a leading role in commodity/food production namely: cotton, groundnut, millet, guinea corn, maize, rice, wheat and vegetables. Government's encouragement and general incentives to both large and small scale as well as peasant farming over the year, has been quite commendable.

Katsina city is a tourist attraction because of the wall that surrounds it with its seven different gates. The wall was built about 900 years ago during the reign of King Murabus. The Emirs palaces in Katsina and Daura are also tourist attractions because of their unique architectural structure.

The Katsina Teacher's College built in 1922 is the oldest institution of learning in the northern states. Its main attraction is the red-baked city mud with which it was built.

Another important tourist attraction is the Gobarau Minaret built about 300 years ago. It was built of baked clay and mud and has been a thing of wonder to the inhabitants of the city. Legend has it that in those days, because of its height, it was used for surveillance purposes front where warriors could see enemies advancing on the ancient city.

back to top



KEBBI STATE

Date Created: August 27, 1991
Capital: Birnin Kebbi
Main Towns: Gwandu, Argungu, Yauri, Zuru and Birnin Kebbi.

The present Kebbi State comprising of four emirates of Gwandu, Argungu, Yauri and Zuru was carved out of the former Sokoto State.

Kebbi state derived its name from the 14th century "KEBBI KINGDOM" which was a province of the former Songhai Empire.

Kebbi state is divided into 22 local government areas. They are Birnin Kebbi, Agaski, Yauri, Sukaba, Wasugu, Danko, Zuru, Koko-Besse, Bagudo, Dandi, Suru, Maiyama, Jega, Bunza, Arewa, Gwandu, Argungu, Aliero, Augie, Fakai, Shanga and Kalgo. Kebbi state enjoys a tropical type climate which is generally characterized by two extremes of temperature - the hot and cold temperatures.

Rainfall begins about April and ends in October with the heaviest fall appearing in July and August. The extremely cold harmattan period usually accompanied by dust - ladened winds and fog of alarming intensity, prevails in November, December and January.

Mean annual temperatures vary considerably but usually stand at 100°F or 70°C, while mean annual rainfall is about 500 mm.

Kebbi state has one of the most agriculturally viable environment since it is endowed with high soil fertility, vast farm lands and economically viable rivers sheltered by fine tropical climate.

Owing to these factors, agriculture has remained the major source of revenue and indeed the backbone of the economy of the state.

Major food crops in the area are millet, guinea - corn, maize, cassava, potatoes, rice, beans, onions and vegetables, while cash crops including wheat, soya beans, ginger, sugar cane, groundnuts and tobacco are also produced in the state. Similarly, fruits such as mango, cashew, guava and pawpaw are produced under horticulture.

Kebbi state has Kebbi Agricultural Development Authority which is responsible for the implementation of its agricultural policies.

Kebbi state is endowed with economically viable rivers such as the Niger and the Rima for the development of fisheries activities. Fishing has always been one of the key occupation of the inhabitants of the state.

Also environmental factors as well as the largest concentration of cattle and other animals has made the state a basic raw materials source for diary-products industries.

Islam is the predominant religion. The state government recognizes that education is the basic ingredient for socio-economic and technological development. It is committed to ensuring that the people attain high standards in Education.

Nomadic Education is also encouraged to improve the level of understanding of the wandering nomads of the state.

Kebbi State has undergone tremendous industrial and commercial growth. The Government has over the years emphasized the development of industries with bias towards imports substitution and export oriented labour intensive industries.


Attention is also being paid to comprehensive health care services for all and sundry.

One of the occupational festivals is the Argungu Fishing and cultural festival. The Argungu festival was first celebrated as a big event in 1934, when it was staged to mark the visit of the Sultan of Sokoto, Mallam Hassan Dan Mwazu to Argungu. Hitherto, it was an irregular get-together of local ffishermenresiding in the vicinity of the fishing site of Argungu. Today, it is celebrated with a lot of pomp attracting people from both inside and outside the country.

The mineral resources in the state include limestone, salt, clay and gypsum.

back to top



KOGI STATE

Date Created: August 27, 1991
Capital: Lokoja
Major Towns: Ajaokuta, Kabba, Okene, Idah, Koton-Karie, Dekina, Lokoja.

Kogi State is the most centrally located of all the states of the federation. It comprises of the Igala, Ebira, Kabba and Kogi divisions of the former Kabba province, Kogi State shares common boundaries with Niger, Nassarawa and the Federal Capital Territory to the north. To the east, the state is bounded by Benue State, and to the south by Anambra and Enugu states and to the west by Edo, Ondo, Ekiti and Kwara States.

There are twenty local government areas in the state. They include Adavi, Ajaokuta, Ijunu, Bassa, Dekina, Idah, Ankpa, East Yagba and Kogi. Others are Ofu, Okehi, Okene, Olamaboro, Oyi and West Yagba, Olale Igalometa, Ibaji Ogori/ Magongo, Kopamuro.

The State is blessed with suitable ecological and climatic conditions. It is therefore possible to produce various agricultural products including yam, cassava, soya bean, cocoyam, maize, millet, rice, guinea corn, palm produce, cowpea and others.

The State's rich agricultural endowment is reflected in its capacity to produce cash crops like cocoa, coffee and cashew.

Kogi State is blessed with strategic minerals. These include iron ore, mica, marble, limestone, coal, crude oil. Others include; gold, kaolin, cassiterite, columbite, tantalite, feldspar and dolomite.

Significantly, the nation's premier iron and steel complex is located at ajaokuta.

Industrially, Kogi State is an investors' haven, the state has a number of Industrial ventures which include Ajaokuta Iron and Steel complex, Jakura Marble, Valley Food, Mopa Okura Sawmill, Idah Ceramic Company, oil palm Company, Nigeria Iron-Ore Manufacturing Company.

The state is richly endowed in tourist attractions and has no less than twenty-three tourist centres concentrated in the state. Important festivals include the nationally acclaimed Ovia festival among the Ogori and Mangogo people.

On health services, the state has 13 public hospitals located at Lokoja, Okene, Obangede, Kabba, Ogori, Mopa Koton-Karfe, Dekina, Idah, Iyale, Ankpa and Oguma.

It has Schools of Nursing at Obangede, Egbe and Idah which have continued to receive financial and material support to ensure their stability.

Education is the state's main social industry. Each of the 20 local governments in the state have primary institutions. Institutions of higher learning in the state include College of Agriculture, Osara, College of Agriculture, Kebba, Federal Polytechnic, Idah; Federal Advanced Teachers College, Okene; School of Health Technology, Idah; College of Education, Ankpa; School of Nursing, Obangede and School of Midwifery Egbe.

back to top



KWARA STATE

Date Created: May 27, 1967
Capital: florin
Main Towns: Jebba, Offa, Oro, Esie, Omu-Aran, Lafiagi, Oke-Oyi, Pategi, Ilorin and Ajasse Ipo.

Kwara State was one of the twelve States created in May 1967. It consists of the former Ilorin and Kabba provinces before the creation of more States in 1976. The creation of more states in august 1991 led to the excision of Yagba, Oyi, Okene and Kogi local government areas from Kwara State.

Kwara State is bounded in the north by Niger State, in the south by Osun and Ondo States, in the east by Kogi and in the west by Oyo State and has international boundary with Benin Republic. Because of its unique geographical position, the State is referred to as the "gateway" between the north and the south of the country.

The Local Government Councils in the state are: Asa, Baruten, Edo, Ekiti, Ifelodun, florin-East, Ilorin West, Kaiama, Moro Offa and Oyun, Pategi, Osin, Oke-Ero, Irepodun and florin.

Kwara State is well linked by a good network of roads with five states. The Nigerian Railway Corporation extends services from Lagos through the state to the northern part of the country. The Ilorin Airport is a major centre both for domestic and international (Hajj) flights. Good telecommunication service also link the state with other parts of the country.

The main ethnic groups are Yoruba, Fulani, Nupe and Barubas. Islam and Christianity are the major religions in the state.

Agriculture is the main stay of the economy and the principal cash crops are: cotton, cocoa, coffee, kola nut, tobacco, bean seed and palm produce. Agricultural institutes located in the state are the Agricultural and Rural Management Training Institute, (ARMTI), the National Centre for Agricultural Mechanisation and Niger River Basin Authority all located in florin and the Agricultural Research Project of the Obafemi Awolowo University at Balla provide farmers with vital information on modern agricultural techniques. Also, mineral resources abound in the state. Among these are limestone, marble, feldspar, clay, kaolin, quartz and granite rocks.

Education received priority in the state. There are many primary and secondary schools. Higher institutions in the state include the federally owned University of Ilorin, Ilorin Federal Polytechnic, Offa, Federal Training Centre, Ilorin, State College of Education, Ilorin and Oro, Kwara State Polytechnic, florin and the Schools of Nursing and Midwifery, Ilorin.

Health services also receive adequate attention. Apart from the private health and medical establishments in the State, there are the University of Ilorin Teaching Hospital, Ilorin, three Specialist Hospitals, six General Hospitals,, six Rural Health Centres, 15 Basic Health Clinics and seven District Health Units.

Industries in the state include Kwara Breweries, Ijagbo Global Soap and Detergent Industry, United Match Company, Tate and Lyle Company, Resinoplast Plastic Industry, Phamatech Nigeria Limited, Kwara Textile and Kwara Furniture Company all in Ilorin. Others are Paper Manufacturing Industry, Jebba, Okin Foam and Okin Biscuits, Offa, Kay Plastic, Ganmo and Kwara Paper Converters Limited, Erin-De. Others are Sugar Producing Company, Bacita, Kwara animal Feed Mall, Ilorin and the Agricultural Products Company, Bacita.

Kwara State has a very rich and highly interesting cultural heritage. Among these are Durbar associated with Edu, Ilorin-West and Ilorin-East Local Government Areas. The Durbar is usually held in honour of a new Emir or Chief, to welcome an August visitor and on Muslim festivals of Idel-Kabir and Id-el-Adha. There is also Pategi regatta which is an annual festival featuring boat displays, fishing and swimming competitions.

Also, the Awon festival is held annually at shao; in remembrance of Awo goddess. During the festival all the marriageable girls are given out in marriage in one day. Egungun festival, held in remembrance of the dead ancestors hold every year among the Igbomina people of Irepodun, Ifelodun and Ekiti Local Government areas. It usually features dancing by masquerades for five to nine days.

In tourism, Kwara state possesses several fascinating historical and cultural monuments, which include the Esie Stone images at Esie, in Irepodun L.G.A. of the state. The stones were said to have been discovered in the 17th century.

Others are the spectacular Owu Falls at Owa Kajola, in Ifelodun Local Government Area; the remains of Mungo Park's wrecked boat - the `D Spring' and Mungo Park's Monument both at Jebba, Okuta Ilorin, from where the capital was derived, the Jebba Dam which is one. of the major sources of hydro-electric.

back to top



LAGOS STATE

Date Created: May 27, 1967
Capital: Ikeja
Major Towns: Ikorodu, Epe, Badagry, Lagos, Apapa, Victoria Island, Ikoyi and Ikeja.

Lagos State is one of twelve states created in May 1967 - Prior to its emergence as a state, - Lagos has served as the Federal Capital Territory. With an area of 3,577 square metres, the state is the smallest in the federation as it constitutes only 0.4% of the land mass-of the federation . The state is bounded in the north and east by Ogun State, in the west by Republic of Benin and in the south by the Atlantic Ocean.

For administrative convenience, the State is divided into five divisions, namely: Lagos, Ikeja Badagry, Ikorodu and Epe. There are 20 Local government areas, namely: Shomolu, Agege, Alimosho, Lagos Island, Lagos Mainland, Mushin, Oshodi-Isolo, Surulere, Ikorodu, Eti-Osa, Ibeju-Lekki, Epe, Ojo, Badagry, Ikeja, Kosofe, Amuwo Odofin, Ajerotmi/ Ifelodun, Ifako/Ijaiye and Apapa.

Lagos State has taken giant strides in fulfilling, the educational aspirations of its citizenry. The state has 906 primary schools with 859,456 pupils. The state also has 360 secondary schools with 633,247 students, 5 Technical Colleges with 3,223 students, two Colleges of Education including that for Primary Education, a Polytechnic and a University - the Lagos State University (LASU) located at Ojo. It also houses the federally owned University of Lagos. The thrust of the government educational policy is the provision of qualitative education and the pursuit of academic excellence.

The state has a Tourism Policy which recognizes tourism zones, namely: Bar Beach Water Argentinad recreational zone; Lekki-Maiyegun resort Argentinad zone; Kuramo Water Argentinad tourism zone; Epe-Marina Cultural tourism zone; Badagry Marina Recreational and Cultural zone.

Prominent tourist attractions in the state include; City Hall (headquarters of the Lagos Island Local Government); the National Theatre, National Museum, Onikan; Holy Cross Cathedral, Lagos, the seat of Catholic Archdiocese; Relics of Brazilian and other colonial quarters; the site of the fallen Agia tree, Badagry, where Christianity was first preached in Nigeria in 1842; Oso-Lekki Breakwaters; First storey building in Nigeria (1845) at Badagry. Others are the Bar Beach. Tarkwa Bay, Badagry Beach and Lekki Peninsula. There is also the Eyo festival which is held to mark important events in the state.

In the sphere of health management in Nigeria, Lagos State has remained in the forefront. There are many health institutions in the state including a Teaching Hospital, LUTH, General Hospitals Specialist Hospitals, the National Orthopaedic Hospital, Igbobi and a host of others.

Lagos State is the nation's economic nerve centre with over 2,000 industries. 65% of the country's commercial activities are carried out in the state. Two of the nation's largest seaports -Apapa and tin-Can Ports are located in Lagos State.

back to top



NASSARAWA STATE

Date Created:October 1, 1996.
Capital: Lafia
Main Towns: Lafia, Akwanga, Keffi, Kuru, Wamba, Eggon, Nassarawa and Doma.

Nassarawa is made up of thirteen local government areas namely; Wamba, Kokona, Keana, Nassarawa/Eggon, Toto, Awe, Akwanga, Keff, Karu, Lafia, Obi, Doma and Nassarawa. It is bounded in the north by Kaduna state, in the west by the Federal Capital Territory, Abuja, in the south by Kogi and Benue States and in the east by Taraba and Plateau States.

The state has agriculture as the mainstay of its economy with the production of varieties of cash crops throughout the year. It is also blessed with solid minerals notably salt and bauxite.

The government has continued to give priority attention to the development of educational facilities and opportunities in the state. It has a Federal Polytechnic and College of Education and other vocational training schools. The State boast of many institutions of research and learning such as the National Institute of Policy and Strategic Studies, Kuru and the National Veterinary Research Institute, Vom among others.

A good network of roads exist within the state linking all the rural areas and major towns. The Nigeria Railway Corporation (NRC) operates train services from Kuru, Gombe and Maiduguri.

Health Care Delivery Services is encouraged in the state through the establishment of General Hospitals and other health institution to make health facilities available to all in the state.

Nassarawa State has the highest potentials in the nation for the development of a viable tourism industry. However, numerous of its potentials are yet to be fully tapped.

The young state is richly endowed with scenic beau, and conspicuous features. Its temperate climate makes it a tourist centre. Ladia the state capital has an enviable weather with a fascinating rocky environment.

back to top



NIGER STATE

Date Created: February 1976
Capital: Minna
Major Towns: Bida, Suleja, Kontagora, Lapai, Mokwa and Minna.

There are 25 local government areas that make up the state. The local government areas are: Chanchage, Lapai, Agaje, Paikoro, Suleja, Gurara, Bida, Shiroro, Rafi, Wushishi, Gbako, Bosso, Lawan, Mokwa, Borgu, Agwara, Kotangora, Magawa, Rijna, Katcha, Miraga, Edati, Mashegu, Muya and Tawa.

Agriculture is the major occupation of the state with about 80% of the population engaged in farming. The state produces crops like yam, bean, cassava, rice, millet, groundnut, maize and sugar cane.

The State Ministry of Agriculture in conjunction with the Niger State Agricultural Development Project provide subsidized agricultural inputs such as pesticides, fertilizers and seedlings to farmers so as to boost agricultural production.

In the industrial scene, Niger State is blessed with abundant industrial resources. Surveys carried out have shown the deposit of gold and marble in parts of Minna. There is also the presence of other minerals like limestone, glass sands, chalk, copper etc.

The State is also educationally inclined having established over 1,165 primary schools, 250 secondary schools and a number of vocational training centers. There are also about 15 tertiary, institutions which include Federal College of Education, Kontagora, the Federal Polytechnic at Bida and the Federal University of Technology at Minna. Others include the state owned Technical Teachers Training Colleges, State College of Education and many others.

Niger State is well known for its beautiful and colourful tourist attractions. These include the Gurara Falls in Bono. Mayanka Falls and Zuma rock both in Suleja and the Shiroro Dam to mention a Few. Also the five-star Shiroro Hotel in Minna offers the best in comfort and luxury.

In the area of communication, the state has one radio station Broadcasting Corporation of Niger State (BCNS) and one Federal Government owned television station. There is also the state owned Printing and Publishing Company Niger Printing and Publishing Company. The Company publishes a weekly paper Newshine.

back to top



OGUN STATE

Date Created: 1976
Capital City: Abeokuta
Main Towns: Abeokuta, Ijebu-Ode, Sagamu, Ilaro, Ijebu-Igbo, Ota and Aiyetoro.

Ogun State which covers a land areas of approximately 16,406,226 square kilometres is bounded in the west by the Republic of Benin, on the south by Lagos State and the Atlantic Ocean, and on the east by Ondo State and in the north by Oyo State.

Ogun State has a total of 19 local government areas. These are: Abeokuta North, Abeokuta South, Ogun Water Side, Ije Ode, Ijebu North, Ijebu East, Odogbolu, Ikenne, Sagamu, Obafemi Owode, Odeda, Iffo, Ado-Odo/Ota, Egbado North, Egbado South, Ilugun Alaro, Imeko-Afon, Idarapo Ipokia and Ewekoro.

Its natural resources include an extensive fertile soil suitable for agriculture and mineral deposits. The climate and soil of the state are suitable for the cultivation of a wide range of crops. The major food crops include rice, maize, cassava, yam and banana. The main cash crops include cocoa, kolanut, rubber, palm oil and palm kernels. Ogun State is one of the largest producers of kolanut in the country. It also produces timber and rubber on a large scale. About 20% of its total area is constituted of forest reserve suitable for livestock.

Cultural heritage in the state are many. Some leading traditional festivals observed include Olumo, Ogun, Igunnuko, Egungun, Gelede, Obalufon and Oro. The state is famous for its Adire (tie and dye) textile products and also the Aso-Oke materials which are very colourful and eye-catchin traditional festivals in the state held at regular intervals area good source of interest to the tourist. Ogun State has good tourist potentials both natural and artificial. The famous Olumo Rock is an interesting source of attraction to the tourist.

The State has enormous industrial potentials. Its natural resources, manpower and geographical proximity to Lagos makes it a potential industrial zone to the nation. Its extensive limestone deposit according to scientists can last for some five hundred years. The multi-million naira cement factory in Sagamu is the largest cement factory in West Africa. Both this factory and Ewekoro Cement factory depend on the local lime stone resources for raw materials. Other mineral resources available include chalk, phosphate, high quality stones and gravels for construction works.

There are also other modern industries producing high quality beer, bicycle tires, ceramic goods, high quality clay bricks, carpet and clothing materials.

There are about 1,371 primary schools, 230 secondary schools and a number of vocational school's and seven technical colleges. Higher institutions include a Teacher Training College of Education at Ijebu Ode, a Polytechnic at Abeokuta and Ogun State University, Ago Iwoye. Other institutions are owned by the Federal Government and they include two Federal Government Colleges, the Federal Polytechnic and Federal University of Agriculture.

back to top



ONDO STATE

Date Created: February 3, 1976
Capital: Akure
Main Towns: Owo, Akure, Ore, Oka-Akoko and Ondo.

Ondo State was carved out of the old Western State as one of the seven states created on February 3, 1976. It isbounded by Kogi, Edo, Ogun, Osun and Ekiti States, the last of which was carved out of Ondo state on the 1st of October, 1996.

Ondo State is a multi-ethnic state with the majority being Yorubas while there are also Arogbos and Akpois who are Ijaw extraction and are mostly located in the riverine areas of the state.

Agriculture (including fishing) constitute the main occupation of the people of the state. Indeed Ondo state is the leading cocoa producing state, in Nigeria. Other agricultural products include yams, cassava and palm produce.

Education is accorded high priority by the state government with the state reputed as the education factory of Nigeria as a result of emphasis in this sector over the years with thousands of primary schools and hundreds of secondary schools, there are also tertiary institutions in the state. These include the Federal University of Technology, Akure, Ondo State Polytechnic, Owo, Federal College of Agriculture, Akure and Adeyemi College of Education, Ondo.

Major industries in Ondo State include Nigeria/Romania Wood Industries in Ondo, the Okitipupa Oil Palm Mill, Alpha Industries, Arigidi-Akoko, Cocoa Processing factory, Ile-Oluji, Oluwa Glass Company, Igbokoda and the Premier Metal Industry, Ondo.

Places of attraction in the state include the Ipole-Iloro Water falls, the Oke Maria at Oka-Akoko and the Aiyetoro Community Island.

The local governments that constitute Ondo state are Ondo, Odigbo, Okitipupa, Ilaje, Irele, Akure, Idanre, Ile-Oluji/ Oke-Igbo, Ose, Akoko North-West, Ifedore, Owo, Akure North, Ilaje West, Ondo East and Akoko South East.

back to top



OSUN STATE

Date Created: 27 August, 1991
Capital: Oshogbo
Main Towns: Ile-Ife, Oshogbo, Iwo, Ila-Orangun, Ejigbo, Ilesha and Ikirun.

Osun State, known as the state of the living spring occupies a land mass of approximately 8,602 square kilometres carved out of the old Oyo State. The state is bounded on the west by Oyo State, Ondo and Ekiti States in the east, Kwara State in the north and Ogun State in the south.

There are 30 local government areas that make up Osun State. They are: Ayedade, Aiyedere, Atakunmosa, Atakunmosa East, Boripe, Boluwaduro, Ede, Ede North, Egbedore, Ejigbo, Ifedayo, Ife East, Ife Central, Ife North, Ife South, Ifelodun, Ila, Ilesha East, Ilesha west, Irepodun, Irewole, Isokan, Iwo, Obokun, Odo-Otin, ula-Oluwa, Olorunda, Oriade, Orolu and Oshogbo.

Agriculture is the traditional occupation of the people of the state. The main cash crops are cocoa, palm produce while food crops include yam, maize, cassava, millet, plantain and rice. The federal government has indicated its presence in the state through the citing of two major industries namely: Osogbo Steel Rolling Mills and the Nigerian Machine Tools at Osogbo, the state capital. Other industries in the state include the Cocoa Products Industry at Ede and the supreme Oil Industry at Ilesha. Other small and medium industrial ventures are spread over the state.

Osun State apart from being rich in agricultural products is also endowed with a number of mineral resources such as gold, clay, limestones and granite.

The state is a repository of Yoruba culture. Ile-Ife, known to be the cradle of the Yoruba race is a very attractive tourist centre. It has the renowned Oranmiyan Staff, the Ife Museum, the Osun shrine and the Olumirin water falls at Erin Ijesha. Others are the Mbari-Mbayo heritage, Idi-Baba Cultural Centre and the Adunni Susan Winges Art Works Centres located at Osogbo. Above all the state is recognized internationally through its colourful annual Osun Osogbo festival.

Educationally, the state has reached an advanced level. It has 1,112 public primary schools and a number of Technical and Grade II Teachers' Colleges. Also Colleges of Education, Polytechnic and a Federal University are also located in the State.

The State is also committed to an effective health care delivery system. There are State and General Hospitals, Comprehensive Health Centres, Primary Health Centres, Dispensaries and Maternity Centres. In addition thete are many registered private Health Centres in the state.

back to top



OYO STATE

Date Created: February 1976,
Capital: Ibadan
Main Towns: Ibadan, Ogbomosho, Oyo, Iseyin, Shaki Igboho, Kisi, Igbo-Ora, Okeho, Lalupon and Ileto.

Oyo State was created in February, 1976 and covers a total of 27,249 square kilometres of land mass. It is bounded in the south by Ogun State and in the north by Kwara State, in the west is bounded partly by Ogun State and partly by the Republic of Benin while in the east it is bounded by Osun State.

It consists of thirty two local government areas. These are: Afijio, Akinyele, Egbeda, Ibadan Central, Ibadan NorthEast, Ibadan South-West, Ibadan South-East, Ibarapa, Ido, Ifedapo, Ifeloju, Irpo, Iseyin, Kajola, Lagelu, Ogbomosho North, Ogbomosho South, Oyo West, Atiba, Atigbo, Saki East, Itesiwaju, Iwajowa, Ibarapa North, Iyamapo/Olorunsogo, Oluyole, Ogo-Oluwa, Surulere, Orelope, Orire, Oyo, Ona-Ara.

The state is homogenous and comprises the Oyos, the Ibadans and the Ibarapas, all belonging to the yoruba family and speaking the same Yoruba language. People from within and outside the country trade and settle in the state mostly in the urban areas. The capital, Ibadan is reputed to be the largest city in Africa, south of the Sahara.

Agriculture is the main occupation of the people of Oyo State. The climate in the state favours the cultivation of crops like maize, yam, cassava, millet, rice, plantains, cocoa, palm produce, cashew etc. There are a number of government farm settlements in Ipapo, Ilora, Eruwa, Ogbomosho, Iresaadu, Ijaiye, Akufo and Lalupon. There is abundance of clay, kaolin and aquamarine.

There are also vast cattle ranches at Saki, Fasola and Ibadan, a dairy farm at Monatan in Ibadan and the state-wide Oyo State Agricultural Development Programme with headquarters at Saki. A number of international and federal agricultural establishment are located in the state.

Educationally, the state has reached a level of advancement. There are 324 secondary schools, 1,576 public primary schools, five Technical Colleges located at Ogbomosho, Oyo, Saki, Ibadan and Igbo-Ora. Two Colleges of Education are located in Ibadan as well as the famous University of lbadan and Ladoke /Akintola University of Technology, Ogbomosho There is also the Polytechnic, Ibadan with satellite campuses at Eruwa and Saki and Special Science Schools located within the state.

In the health sector, about ten percent of the state's annual budget is allocated to the health sector. A number of State Hospitals, Health Institutions and Health Care Centres are spread all over the state to provide adequate medical care for the citizens.

In the area of tourism, various centres of attraction are located in the state. These include: Agodi Gardens, Ad o-Awaye Suspended lake, Mapo Hall, University of lbadan Zoological Garden, Ido Cenotaph, Trans Amusement Park, Oke-Ogun National Park, Bowers Tower and the Cultural Centre, Mokola.

back to top



PLATEAU STATE

Date Created: February 1976.
Capital City: Jos
Major Towns: Jos, Akwanga, Bukuru, Barkin/Ladi, Pankshin, Shendam,Langtang, Vom.

Plateau State came into being in February 1976 when it was carved out from the former Benue/plateau State. Before the exercise the area now known as Plateau State was part of the defunct Province of Bauchi.

There are 17 local government areas in Plateau State. These are Jos North, Bassa, Jos South, Barakin/ladi, Bokkos, Mangu, Pankshin, Kanam, Langtang North, Wase, Langtang South, Qua'an Pan, Jos East, Riyom, Mikang and kanke.

Some of the indigenous ethnic grouping that make up the state include the Berom, Nges, Taroh, Geomal, Youm, Montol, Rububa, Challa, Jarawa, Atem etc.

Plateau State derives its name from the geographical landscape that predominates in this part of the country often referred to as Jos Plateau. The Plateau highland stands on an average heights of 400 metres above sea level with peaks like the famous Shere hills around where the famous Citizenship and Leadership Mountain School is located.

The foregoing physical features confer on the state a scenic beauty that makes it a tourist haven, perhaps comparable to non in the country. Its picturesque landscape include chains of captivating rock formations beautifully shaped and bare rocks, chains of hills, artificial, hillock and deep

gorges. Other tourist attractions include beautiful water falls the best known of which are Asop falls, located 64 kilometres on the Jos Akwanga Road and the Kura falls surrounded by beautiful lakes.

The Jos Wildlife Safari park, Museum, zoological Garden, the Ultra Modern Market, Shere Hills Mountains Schools and Standard shopping malls are some of the tourist attactions in and around the state capital. Major festivals in the state include, Mandieng, Pisdung, Puskat, Bit, Geomai, Kwa-Kwa etc.

Jos is the state capital, and the cradle of tin mining operations on the Plateau. Jos has an enviable weather and a fascinating rock environment. It houses many institutions of research and learning, prominent among which are, University of Jos, Police Staff College, Bukuru, St. Augustine Major Seminary, Jos and the Theological College of Northern Nigeria.

The Jos Airport located at Heipang, 29 kilometres south of Jos is serviced by the scheduled domestic flight of the Nigeria Airways and other private airlines on a daily basis.

Healthcare delivery services also receive priority attention. There are the Jos University Teaching Hospital and Jos Specialist Hospital. General Hospitals and Health Centers spread across the State. Similarly, private clinics and hospitals abound in many parts of the State.

This State of Scenic beauty is known for both agricultural and manufacturing activities. Agricultural products are produced in large scale and include potatoes, groundnut, vegetables of varied sorts,fruits, yams and many other items.

The industrial development of Plateau State is phenomenal and predicated on its rich natural resources as cassiterite, barytes, clay, kaolin columbite, tin, gemstone, galena quartz and feldspar.

Priority is given to agro-Argentinad industries which utilise local raw materials. Some of the industrial and commercial concerns in the State are: Jos International Breweries Limited, Brewers of Rock Lager Beer; Brewery Agro-Research Company, Plateau Bottling Company; Plateau Glass Containers Industries; ROC Hotel Ltd; and Nasreddin Group of Companies International Ltd.

back to top



RIVERS STATE

Date Created: May 27, 1967
Capital City: Port Harcourt
Major Towns: Port Harcourt, Bonny, Ahoada,Okrika, Degema, Opobo, Gokana.

River State was created on May 27, 1967 and constituted one of the earliest states which came into being in replacement of the old regional structure.

Rivers State is currently made up -of 22 local government areas. These are Ogba/Egbema, Ndoni, Ahoada, Ikwerre, Etche, Andoni/Opobo, Bonny, Okrika, Iyigbo, Ehana, Gokana Tai/Eleme, Obio/Akpor, Emohua, Degema, Aseri Toru, Akuku, Abua/Odial, Omumma, Opobo/Nkoro, Ogu/ Bolo, Ahaoda West and Eleme.

Rivers State is bounded by Delta State, Imo State, Akwa Ibom State and Bayelsa State. Much of the State is covered by mangrove forest with marshy areas.

Rivers State is a multi-linguistic state. Some of these include Ekpeye, Ibami, Ikwerre, Kalabari, Okrika, Kolokuma, Nembe etc. However, English remains the official language while pidgin is also widely spoken.

Agriculture is the main occupation of the people of Rivers State and the agricultural policy of the state government is anchored on food production. This provides employment for young school leavers and university graduates. These agricultural activities are grouped' under Community Block Farming Scheme, Community Fishing Scheme, Livestock Scheme and Rabbitry.

The Forestry Department runs programmes on Forest Conservation and Development Timber and Fruit Trees Establishment, Wildlife Management and- Soil Conservation. Forest resources include timber (fresh water and mangrove) as well as minor forest produce such as cane, (calamus) etc.

River State is also one of the industrial states of Nigeria. Among the industries involved with the manufacture of various products are West African Glass Industries Limited, Pabod Breweries, Eastern Wrought Iron Limited, Engineering Works Limited, Metalloplastic and other industries.

However, it is the production of oil and gas that Rivers State is most famous. With enormous reserves of crude oil and natural gas, Rivers State account for more than 40% of Nigeria crude oil production. Apart from this, there are many petrochemical related industries in the state which also harbour the first petroleum refinery in Nigeria.

The culture of the people of Rivers State is distinctive. Masquerades, mostly colourful and artistic in their make-up and paraphernalia, are a common sight during festive occasions. Masquerades are either religious or historical ppersonificationsof the rich legends of the people.

The Iria (puberty and marriage ceremony) of the Kalabaris, the fishing festivals in Kaiama and Amassaona, the yam festivals in Ikwerre and Ogba, the burial rites and wrestling. ceremonies in Degema and the war canoe displays or boat regattas in Bonny are among the major cultural activities of the people as well as the main tourist attractions.

back to top



SOKOTO STATE

Date Created: 1976
Capital City: Sokoto
Major Towns: Yabo, Guddu, Ilela, Binji, Gwada Bawa, Bogings, Sokoto, Tambulwal, Wurno etc.

Created out of the former North Western State, Sokoto State falls on the boundary between the semi-arid region and the Sahel Savannah. The topography of the state is dominated by rolling peneplain which rises from an elevations of 300 metres to an average height of 450 metres in the South-West.

Sokoto State teas since its creation given birth to the present Kebbi and Zamfara States and today comprises of 22 local government areas. These are Tangaza, Binji, Illela, Gada, Sabon Birni, Gwada Bawa, Kware, Goronyo, Wurno, Rabah, Wamakko, silame, Yabo, Bodinga, Tambulwal, Dange/Shunte, Gudu, Kebbe, Sokoto, Sokoto South, Shagari and Tureta.

Culturally, Sokoto State is a veritable centre of Islamic learning and jurisprudence. However, realizing that both islamic and western education are crucial ingredients for socioeconomic development, successive governments in the state strive for the attainment of high standard in both systems of education. Education therefore ranks high on the priority scale of the state. The state is serviced by a university, the Usman Dan Fodio University which assists in the training of high level manpower both for the state and the country as a whole.

Sokoto State is essentially an agricultural state with traditional mode of production predominating and more than 90 percent of the population engaged in subsistence farming. The main crops produced in the State are millet, guinea corn, maize, rice, beans, wheat, cassava, potatoes, groundnut, cotton, sugar cane, and tobacco. Fruits And vegetables grown in the State include oranges, mangoes, cashew, bananas, lettuce, spinach, okra, cabbage, pawpaw and guava.

Livestock production is a major activity in sokoto State: There is an estimated 15 million head of livestock - cattle, camel, sheep, goats etc - making the State second to Bomb State in livestock production. The state government encourages the development of the livestock industry by providing good pastures for grazing, modern facilities for processing livestock products and efficient animal health care services.

Agro-Argentinad industries are prominent in Sokoto State. These include those for wheat flour processing, wheat handling, tomato processing, sugar/refining, textile etc.

Other companies include Sokoto Cement company and Sokoto Soft Drinks factory. The state is also one of the major suppliers of leather for the world market. In pursuance of its industrialization policy, tremendous efforts have been made to see that both foreign and indigenous entrepreneurs are encouraged to invest in the industrial development of the state.

The provision of health care facilities is also a major task of successive governments of the state. Thus, the Sokoto State Health Project, a world bank assisted parastatal will provide access to modern health services to some 700,000 inhabitants by rehabilitating and up grading 120 deteriorated

dispensaries located in various parts of the state. Other heal, facilities in the state include Women and Children Clinics and one Leprosarium as well Usman Dan Fodio Teaching hospital.

On its part, the School of Nursing and Midwifery has continued to produce the much needed qualified manpower for Hospitals in the state.

back to top



TARABA STATE

Date Created: August 27, 1991
Capital City: Jalingo
Major Towns: Takun, Wukari, Zing, Sardauna, Bali, Yono, Kurmi, Ibi, Gashaka etc.

Taraba state is bounded in the north-east by Adamawa State, in the west and south west by Plateau and Benue States and on the eastern border by the Republic of Cameroon. It was created on the 27th of August, 1991.

There are 15 local government areas in Taraba State. These include Jalingo, Sardauna, Takum, Wakari, Gashaka, Bali, Zing, Yomo, Karim Lamido, Ibi, Lau, Ussa, Ardo kola, Gassol and Kurmi.

Taraba State lies largely within the middle of Nigeria and consists of undulating landscape dotted with a few mountainous features. These include the scenic and prominent Manbilla Plateau. The state lies largely within the tropical zone and has a vegetation of low forest in the southern part and grassland in the northern part. The mambilla with an altitude of 1,800 metres above sea level has a temperate climate all year round.

The River Benue is the main river and rises from the Cameroon mountains, straining almost the entire length of the State in a north/south direction to link up with the River Niger.

The major occupation of the people of Taraba State is aagriculture Cash crops produced in the state include coffee, tea, groundnuts and cotton. Crops such as maize, rice, sorghum, millet, cassava, and yam are also produced in commercial

quantity. In addition, cattle, sheep and goats are reared in large numbers, especially on the Mambilla Plateau, and along the Benue and Taraba valleys. Similarly, the people undertake other livestock production activities like poultry production, rabbit breeding and pig fanning, in fairly Wgo-scale. Communities living on the banks of River Benue, Taraba and Donga engage in fishing all the year round.

Other occupational activities such as pottery, cloth weaving dyeing mat-making, carving, embroidery and blacksmithing are also carried out in various parts of the state.

Taraba State is richly endowed with potentials for the development of Tourism. in recognition of this, the government made concerted efforts to identify and improve areas of tourist attraction. They are:the Mambilla Tourist Centre which is part of the mountain chains of Adamawa, Obudu, Shebshi, Alantika and Mandara; the Barup waterfall, located on the Plateau; the Gashka/Gumpti Game Reserves situated at the Argentina of the Mambilla Plateau.

Prominent among the major cultural festivals is the Nwunyo Fishing festivals in Ibi which usually holds in April each year. During the festivals, activities such as canoe racing, swimming competition and Cultural dances are held.

Other festivals are Purina of the Chamba, Puje of the Jukuns, kuchicheb of the Kutebs (Takum), Kati of the Mambilla and a host of others.

back to top



YOBE STATE

Date Created: 27th August, 1996
Capital City: Damaturu
Main Towns: Damaturu, Gashua, Giedam, Nguru, Potiskum.

Yobe state was carved out of the present Borno State and is bounded by Borno, Gombe, Jigawa States including the Niger Republic to the north.

Yobe State consists of 17 local government areas. These are Guiba, Fika, Nangere, fune, Giedam, Yuriubari, Yusufari, Jakusko, Gogharam, Borbari, Nguru, Machina, Damaturu, Potiskum, Tarmuwa, Karaguwa and Gularu.

The State lies mainly within the dry savannah belt and is therefore mostly hot and dry for the most part of the year except in the southern fringes where the climate is a bit mild.

Agriculture is the main occupation of the people and is also the backbone of the state's economy. Yobe State also possesses rich fishing grounds with pockets of little lakes located mostly in the northern part of the state. It is a cardinal policy of the state government to provide the inputs which would encourged the exportation of the rich agricultural resources of the State. This is done through the steady provision of such inputs as tractors, ploughs, fertilizers, pesticide etc. The State's Agricultural Mechanization Authority (YOSAMA) was set up to facilitate the provision and distribution of these inputs.

Agricultural products for which Yobe State is known include cattle which is found in abundance. In fact the state is reputed to have the largest cattle markets in West Africa located in Potiskum. Others are high grade gum arabic, groundnuts, beans, cotton etc. Mineral resources include portest gypsum in Fika and Gujba. Deposits of kaolin and quartz have been known to exist income parts of the state.

Yobe state has made giant stride in the field of education with numerous primary schools (631) and enrolment of 221183 pupils with 7215 teachers. There are 31 post-primary schools, a College of Education, Federal College of Education and an Institute of Management both in Potisktim.

In the health sector, there are eight General Hospitals, 40 Health Centres, and 335 Public Health Offices and one Primary Health Centre. Plans are underway to upgrade to a Specialist Hospital the Damaturu General Hospital.

Yobe state is culturally and historically endowed. It is well known for its captivating Durbar festivals, impressive Sallah ceremonies, and the Fishing and Cultural Festivals held aannuallyin jakusko Local Government area of the state.

back to top



ZAMFARA STATE

Date Created: October 1, 1996
Capital City: Gusau
Major Towns: Kaura-Namoda, Anka, Talata-Marafa, Zugu

Zamfara State is one of the newest states of the federation created out of sokoto State on the October 1, 1996.

Zamfara State is bounded by Sokoto, Kebbi, Katsina, Niger and Kaduna states. It is made up of 14 local government areas: Isa, Zurmi, Maradun, Talata-Marafa, Kaura-Namoda, Bungudu, Gussau, Chafe, maru, Anka, Kiyawa, Bukuyum, Gummu and Shinkafi.

The state is basically an agricultural state with over 80 percent of the people engaged in various forms of agriculture. Major agricultural products include millet, guinea corn, maize, rice, groundnut, cotton, tobacco and beans.

To harness these products and industrialize the state, government has made it a cardinal policy to encourage entrepreneurs both foreign and indigenous to invest in the State especially in the manufacturing sector.

Industrial concerns exist in the state and these include a modern bakery in Gusau, Gusau Oil Mill, which is the first vegetable oil mill in Nigeria to extract oil from cotton seeds, Zamfara Textile Industries Limited, Gusau and the Gusau Sweets Factory and the Cotton Gingery at Gusau. The people of Zamfara State also engage in' the weaving and telling of locally dyed and designed materials and other kinds of woven products, often made from date - palm raffia.

Zamfara State holds some tourist attractions which are of historical or religious importance. These include Jata, an ancient settlement of Zamfara located around the hill with a large cave around where traditional practices were performed.

back to top