Abeokuta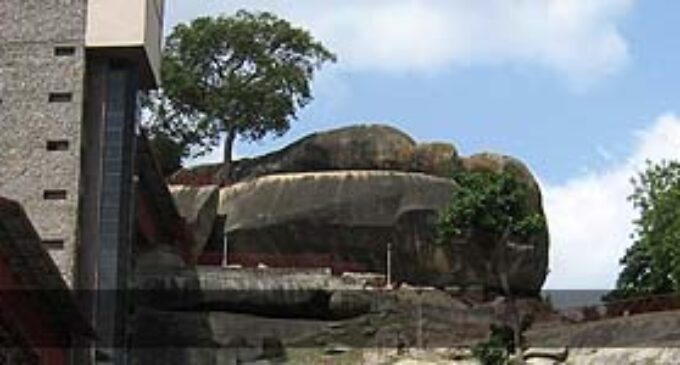 Festivals:
na
State:
Ogun
Profile:

Abeokuta is a city in Ogun State in southwest Nigeria and is situated at 7°9′39″N, 3°20′54″ECoordinates: 7°9′39″N, 3°20′54″E, on the Ogun River; 64 miles north of Lagos by railway, or 81 miles by water. As of 2005, Abeokuta and the surrounding area had a population of 593,140.

Abẹokuta lies in fertile country, the surface of which is broken by masses of grey granite. It is spread over an extensive area, being surrounded by mud walls 18 miles in extent. Palm-oil, timber, rubber, yams and shea-butter are the chief articles of trade. It lies below the Olumo Rock, home to several caves and shrines.

Abeokuta (a word meaning under the rocks), dating from 1825, owes its origin to the inroads of the slavehunters from Dahomey and Ibadan, which compelled the village populations scattered over the open country to take refuge in among the rocks surrounding the city. Here they constituted themselves a free confederacy of many distinct groups, each preserving the traditional customs, religious rites and even the very names of their original villages.

Kuto Road in AbeokutaThe original settlers of Abeokuta were of the Egba ethnicity. Later, some Yoruba came to the city. Baptist and Anglican missionaries operated in the area in the 19th century.

In 1851 and 1864 the forces of Abẹokuta defeated Dahomean slave raiders.

In 1893 the Egba United Government based in Abẹokuta was recognized by the United Kingdom. In 1914, the city was made part of the colony of Nigeria by the British.