Deji of Akure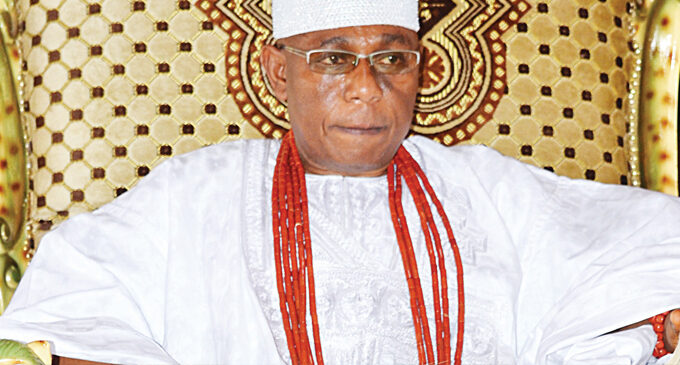 Title:
Deji of Akure Kingdom
Full Name:
HRH Adebiyi Adegboye Adesida Afunbiowo II
Lineage:
HRH Afunbiowo II
Coronation:
05-09-2010
Palace:
Deji's Palace
State:
ONDO
Profile:
HRH Adebiyi Adegboye Adesida Afunbiowo II and 46th Deji of Akure Land was born into his legendary Adesida Royal family September 5 1950. HRH Adebiyi Adegboye Adesida has undiluted royal blood flowing in him. A grandson of the famous Olotu, the most outstanding popular Aro of Akure who himself, was a direct descendant of the legendary Oba Afunbiowo Adesida I, 41st Deji of Akureland who reigned for 60 solid and eventful years (1897 – 1957). His grandmother was a princess of Ekiti of Ero, Ifedore Local Goverment.

Married to an exceptional brilliant and effective researcher, accomplished, wonderful home-maker and humble Olori (Dr) Mojisola Adesida ( Nee Abitogun) Director General Nigerian Stored Products Research Institute (NSPRI) Ilorin Kwara State. Their blissful marriage is blessed with four uniquely talented children all based in the United States of America. They are all doing very well in their chosen careers.
Oba Adebiyi Adegboye Adesida Afunbiowo II is a high level philanthropist, a humble but frank companion of all corners. His hobbies before becoming Deji of Akureland are Travelling, Socializing and Table Tennis Playing.