Dein of Agbor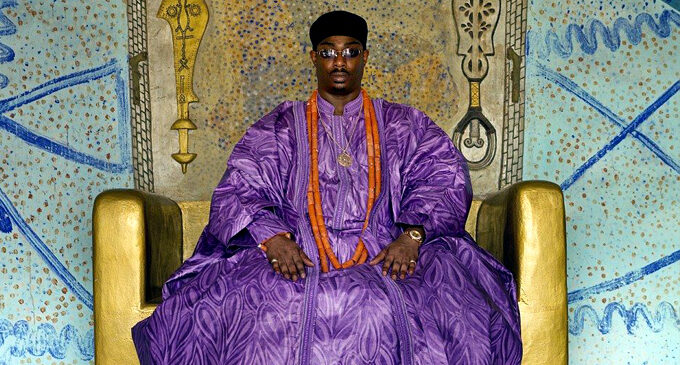 Title:
Dein of Agbor aka Obi of Agbor
Full Name:
Benjamin Ikechukwu Kiagborekuzi I
Lineage:
Coronation:
03-10-1979
Palace:
na
State:
Delta
Profile:
The Dein of Agbor Kingdom, His Royal Majesty Benjamin Ikenchuku Keagborekuzi the First (Keagborekuzi I) is a monarch with a very uniquehistory. Agbor is a town in the oil-rich Delta State of Nigeria but the king has put the town on global map.

He was born in July 1977, but following the unexpected death of his father, the late Obi in 1979, he was crowned the monarch at the age of two years, four months -the youngest anywhere in the world. This feat was noted in the Guinness Book of World Records in 1980 when he was acknowledged as the youngest crowned monarch.

The Dein of Agbor, when he was crowned in 1979 at the age of two years, four months, the youngest in the world. The Agbor Royal Family is called the Nhu-Dein. His mother later took him to England where he was baptized with the rites of the Roman Catholic Church. The Dein of Agbor attended the Catholic School of Kent and later, the College Bearwood in Surrey, College of San Benedict, Ealing and the Birbeck College in London.

In his absence, a regent ruled until he came back in 2000 to fully resume duty as one of Nigeria's youngest traditional rulers. By the way, you need to see the Dein speak, I am yet to see a more charming monarch! You will fall in love with him! Truly royal a figure, I must say.

He has no wife (thus Agbor Kingdom has no Queen for now but there is a Queen Mother). Immediately after the coronation, he went overseas for his education while a Regent ruled in his place. He obtained various degrees and certificates and came back in 2001 when he took over properly as the Dein of Agbor. He is passionate about horses. Despite his busy schedule, he still finds time to ride them.

In March 2006, he became the youngest monarch to be appointed the Chancellor of a Federal University when former President Olusegun Obasanjo appointed him the Chancellor of the University of Ilorin. He is currently the 4th Chancellor of University of Ilorin and is the Officer (Order of the Crown of Belgium) and the Vice-Chairman of the Delta State Traditional Rulers' Council. He is also of the Supreme Order of the Dein of Agbor, otherwise known as the Royal & Dynastic Order of the Dein of Agbor (Supremo Ordine Del Dein Di Agbor Ordine Reale E Dinastico). This Order was established in 2005 during his silver jubilee celebrations of his coronation. He is the Grand Master Protector of the Order and by virtue, he can bestow honours and awards on deserving individuals who have contributed greatly to the development of Agbor Kingdom. Its motto goes thus: 'By Spirit and Knowledge.'

Agbor is in the Ika South Local Government Area of Delta State.