Bra Ngwe Irigwe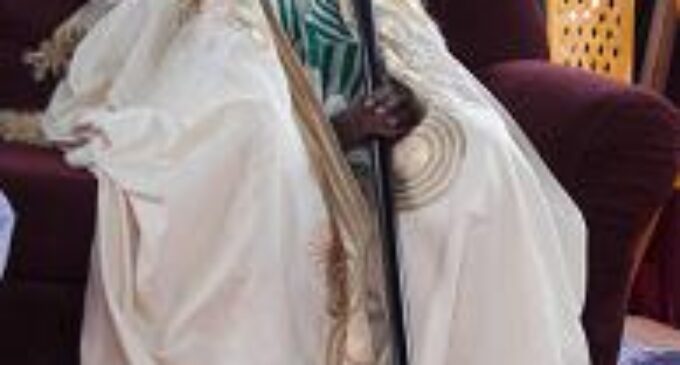 Title:
Bra Ngwe Irigwe
Full Name:
Rt Rev Ronku Aka
Lineage:
Aka
Coronation:
2010
Palace:
na
State:
Plateau
Profile:
Early years

Retired Reverend Ronku Aka was born in 1938 at Iri Ishe of Teegbe Clan to the family of Aka Ishe a descendant of Chile Aka, the traditional Chief Priest at the time. Following the footsteps of his grandfather, he too became a chief Priest, albeit, according to Christ's teachings

Ronku was trained as an evangelist at Kagoro Bible Training School between 1956 and 1959. He also had teacher's training at the College of Education Akwanga from 1978 to 1981 when he passed out with National Certificate of Education, NCE. At the time he passed out of the College of Education he declined the option of exemption from the National Youth Service Corp that is usually granted people above the age of thirty and subsequently served with the ECWA headquarters in Jos Plateau State. Ronku also attended other courses, which include the American Management Association course for ECWA executives, a course for Cross Cultural Communication Among Different Tribes and another course for the Nigerian Institute for Management for Senior Executives

One year after his graduation from the Bible Training School, he became the pastor of Evangelical Churches of West Africa at Miango and held the position until. In 1973 he became the pastor of ECWA Church Tudun Wada Miango and served in that capacity for two decades.

Hard working pastors of ECWA also hold administrative positions while still taking care of their primary District Church Council (DCC) in 1969 and held the position until 1972. He was also the National Treasurer of ECWA from 1970 to 1978. When Plateau DCC was carved out of the Zaria/ Plateau DCC, he became its first Chairman between 1973 and 1975. In 1982 he became ECWA Assistant Secretary and held the position until 1988.

ECWA alongside other missionary organizations has played a remarkable role in the development of the nation through its establishment of schools, hospitals, broadcasting outfits and factories. The new District Head played a remarkable role in the success stories of ECWA organizations. He held the position of Manager of ECWA Community Secondary School Miango from 1972 to 1976. He was appointed Chairman Board of Directors of ECWA Rural Development, Evangel Hospital and Radio ELWA from 1983 to 1088. He again became the Chairman of ECWA Secondary School Miango from 2002 to 2008.

Outside of ECWA Ronku also made his contributions to the development of Plateau State and the nation at large. Between 1986 and 1987 he was a member of the Governing Council of the College of Education, Gindiri. He was also the supervisory Councilor of Education of Bassa Local Government Council between 1990 and 1991. He dabbled into politics between 1992 and 1993 when he was the Chairman of the Caretaker Committee of the Social Democratic Party for Bassa Local Government. At a point he was the Chairman of the Congress for National Consensus for Bassa Local Government. Presently, he is a member of the Board of Trustees, Hillcrest School Jos Plateau State, a position he has held since 1994. He is again the current Chairman of Irigwe Language and Bible Translation Project.

Ronku was appointed as the Acting District Head of Miango by the late Bra Ngwe Irigwe, the Paramount Ruler of the Irigwe Chiefdom in 2002. On April 11, he was elected a substantive District Head of Miango by the Miango king makers and subsequently confirmed by the Plateau State Governor, Retired Commodore Jonah David Jang.

He is a widely traveled man. He has traveled the United States, Israel and a number of countries in Europe and Africa.