Emir of Agaie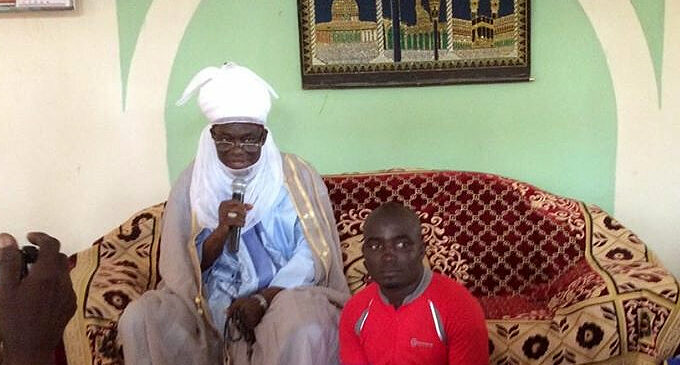 Title:
Emir of Agaie, Etsu
Full Name:
Alhaji Yussuf Nuhu
Lineage:
na
Coronation:
13-10-2014
Palace:
na
State:
Niger
Profile:
Born on August 4, 1948 in Agaie town, Nuhu had his primary education at Agaie Primary School from 1954 to 1959, Senior Primary School Agaie (1960-1961) Ndayako Post-Primary School, Bida (1962-1964) Government Teachers College, Bida (1967-1971) Ahmadu Bello University, Zaria (1974-1977). He did his NYSC at Mkar Teachers College Gboko, Benue State. Alhaji Yusuf Nuhu also holds a Post-Graduate Diploma in Public Administration.

He worked as a Grade II Teacher in 1972 under the Bida-Agaie-Lapai Joint Local Education Authority, later joined the Niger State Civil Service in 1978 and was posted to teach History at Government Secondary School, Kontagora. He became a lecturer and HOD History at the College of Education, Sokoto from 1979 to 1980. He joined the services of the Federal Polytechnic, Bida in 1980 and rose to the position of Deputy Registrar.

Alhaji Yusuf Nuhu became Niger State Commissioner for Information from 1986 to 1989 under the military administration of Colonel Lawan Gwadabe but resigned to contest for the emir of Agaie after the death of the 10th Etsu Agaie Alhaji Muhammadu Bello in 1989. He could not make it to the throne and was returned to the administration as Permanent Secretary (then called Director-General) in the state Ministry of Works and Housing.

In 1994, Alhaji Nuhu joined the Central Bank of Nigeria (CBN) as an Assistant Director, serving at different times as Branch Controller in Bauchi and Yola. He attended several courses and seminars on banking operations, many of which were on economic crimes, fraud investigation and corporate governance. Alhaji Nuhu is a fraud examiner and professional member of the Association of Certified Fraud Examiners (ACFE). He retired from the CBN as a Deputy Director in 2008. Until his new appointment, he was the District Head of Goyiko and Chairman, Board of Directors of Babba Micro-finance Bank, Agaie. He is also the Chairman/CEO of Nuhu Farms Limited located in Agaie. Alhaji Nuhu is married with children.