Emir of Kazure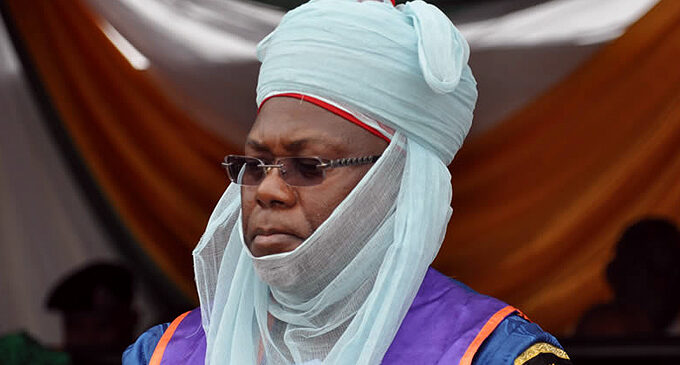 Title:
Emir of Kazaure
Full Name:
Najib Husaini Adamu
Lineage:
Adamu
Coronation:
00-10-1998
Palace:
na
State:
Jigawa
Profile:
Born in February 1956, Emir Najib Adamu began his education at Kazaure NA Primary School Roni, between 1962 and 1968. His leadership traits emerged when in 1968 he was appointed the School's Head Boy. He proceeded to Rumfa College Kano, where he also served as the Head Boy in 1973.

Adamu worked briefly as a clerical officer at the Nigeria-Arab Bank Limited, Kano branch before proceeding to King's College Lagos for the Higher School Certificate studies. In January 1974, he was admitted to the School of Basic Studies, Ahmadu Bello University Zaria which he successfully completed in June 1975.

The Emir worked as a Legal Consultant/Partner in Kano with Adamu, Ahmed, Ibrahim & Co (Legal Practitioners) and later served in 1996 as the Deputy Director (Legal Services) of the Petroleum (Special) Trust Fund (PTF).

He was selected and appointed as the 10th Emir of Kazaure in October and formally installed in December 1998.

In community services, the Emir served as a Member of: Governing Council of Kano State Institute of Higher Education 1984-86; Kano State Football Association 1984-86; Abuja National Mosque Management Board 2001-2003; Presidential Committee on the Harmonisation of Voters Registration and National Identity Card Scheme 2002; Head, Jigawa State Delegation to the National Political Reform Conference 2005; Chairman Board of Trustees of Al-Qalam University Katsina (2006-2011); Member Presidential Committee on Public Security Awareness and Civic Responsibilities (2011-2013); Founding Member Interfaith Initiative for Peace; and Chancellor Akwa Ibom State University (2011-2017), among others.