Emir of Katsina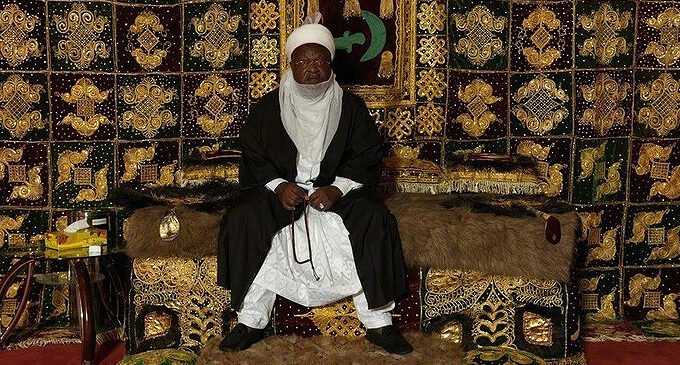 Title:
Emir of Katsina aka Sarkin Katsina
Full Name:
Abdulmumini Kabir Usman
Lineage:
Dikko
Coronation:
13-03-2008
Palace:
na
State:
Katsina
Profile:

Alhaji Abdulmumini Kabir Usman is the 40th king of the Katsina regime, and the tenth ruler in the Fulani regime, and the fourth emir of the Sulluwarwa people.

Alhaji Abdulmumini Kabir Usman, a man of great interest in reading, was therefore a religious scholar like his father. He is also a man of love to his people, this is an easy-to-understand, transmitting to Katsina Palace to see how people are moving without fear or a hundred.

He is a tutor and an example, a very skilled person, entrepreneurial and political leader. He was the first Katsina king who had a degree on himself.

Alhaji Abdulmumini Kabir Usman was born on January 9, 1952, he was the son of the Emir of Kano, Muhammadu Kabir Usman, who was a the son of the King of  Katsina, Usman Nagogo, and son to Emir Alhaji Muhammadu Dikko.

Education

Alhaji (Dr.) Abdulmumini Kabir Usman, graduated from Dutsinma Boarding Primary School in Dutsinma, from 1959 to 1964. He then went on to the Katsina State Government (Government Secondary School, Katsina) ) who later moved to the Government College Katsina, from 1965 to 1969. He graduated from Ahmadu Bello University in Zaria from 1972 to 1974. He eventually received his Bachelor's Degree in Sociology from the University of Danfodiyo in Sokoto.

Career

Alhaji Abdulmumini Kabir Usman became the Mayor of Katsina Birni's area and was around at the age of 30. It is based on the aim of the Birni Government, which during Katsina's position as prime minister in the state of Kaduna, Katsina's rank was reached in 1987.

He holds a number of titles, including The head of Oba-Femi Awolowo University from 2008 to 2015 and transferred to the University of Ilorin.

He served as chairman of some government agencies, government departments, and authorities that were believed to have risen to 71. 

On March 13, 2008, Alhaji Abdulmumini Kabir Usman was declared the Emir of Katsina following the election of the Emir of Katsina after the death of his father, Alhaji Muhammadu Kabir Usman . It was celebrated on July 5, 2008.