Emir of Potiskum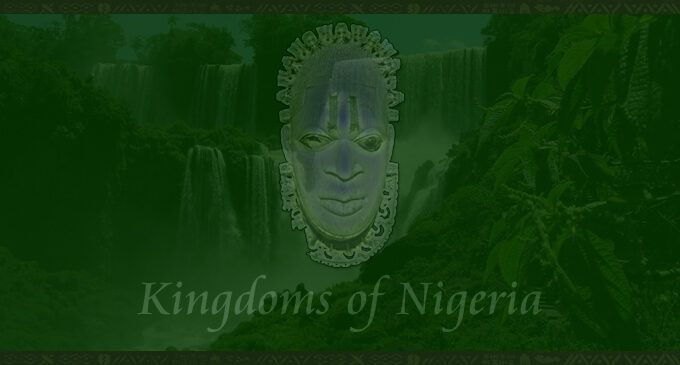 Title:
Emir of Potiskum
Full Name:
Umar Bubaram ibn Wuriwa Bawuya
Lineage:
Coronation:
06-01-2000
Palace:
na
State:
Yobe
Profile:
Alhaji Umaru Bubaram, OON, CCA, FICEN, CP (RTD.) Ibn Wuriwa Bauya 1, was born in 1942 in Bubaram, in Potiskum, Yobe State.

He started his early education in Dambua Primary School, Potiskum from 1951 to 1952. He had a break of two years, and in 1955, he returned to the same school for the continuation of his education up to 1956. From Dambua Primary School, due to his performance, the young Umaru was transferred to Central Primary School, Potiskum as a boarding pupil, where he met other pupils who were similarly transferred from other primary schools in Potiskum District of Fika Division. In 1958, the Mai had to change his second name from (Umaru) Maina Wuriwa to (Umaru) Bbaram for fear of victimization.

From 1958, His Royal Highness Alhaji Umaru Bubaram gained admission into the then Government Craft School Maiduguri from 1959 to 1961 where he completed his semi-post primary education, where he obtained his semi-post Primary School Leaving Certificate in building. The Mai Umaru Babram proceeded to the then Borno Teachers College Maiduguri, 1962 1966, to be trained as a teacher. He successfully completed his teacher training course in December, 1966 and obtained his teacher's Grade 11 Certificate.

After obtaining his Teachers Grade 11 Certificate, Alhaji Umaru Bubaram taught for one and a half years as Class Teacher and an Asst./Acting Headmaster in Kukuri Primary School. While serving as class teacher and Asst/Headmaster, Alhaji Umaru Bubaram was promoted and transferred to Bula Primary School as Headmaster, due to his impressive performance at both Kukuri and Bula Primary Schools. After serving for nine months at Bula Primary School, he was transferred to Kara Primary School, Potiskum to head the school. During his career as class teacher, acting Headmaster and Headmaster, he created and left impressive and indelible records as an exemplary teacher of his time.

In the course of his career as the civil servant, the dynamic Mai Umaru Bubaram in 1970 was appointed into the Fika Native Authority Council In-Charge of Works, Lands, Survey, Information and Community Development, a post he held up to 1971.

In 1972, Mai Umaru Bubaram, in furthering and broadening the base of his career transferred his services to the Prisons Department, Federal Ministry of Internal Affairs. He did a six months orientation course at Kiri-Kiri Prisons Training School, Apapa, Lagos, and a week at Citizenship and Leadership Course at Sea School Lagos. On completion, he was appointed Assistant Superintendent of Prisons, and posted to Warri Prisons for practical field attachment.

During his departmental Prisons' career, he served as Asst/Deputy Superintendent of Prisons in charge of Lafia Prisons 1973 1979, Superintendent of Shandam/Wase Prisons 1980 1981, Superintendent Administration, Prisons Headquarters Maiduguri Borno State Command, 1982 1983.

In 1983, Mai Umaru Babaram went to the University of Maiduguri to study (Advanced) Diploma in Public Administration. On completion of his course of study, he was promoted to Chief Superintendent of Prisons and posted to Bama/Gwoza Prisons as the Officer-in-Charge, 1984 1985. Then in 1986, he was transferred to Kaduna Prisons Training School as Commandant. After six months at Kaduna Prisons, he was re-posted to Maiduguri Maximum Security Prisons from 1986 to 1990.

To enhance his professional knowledge, he proceeded to Prisons' Staff College, Kaduna for a nine months staff course and, a one month seminar at the Command and Staff College Jaji, where he was decorated with CCA; Certificate for Correctional Administration, PSC and promoted Assistant Controller of Prisons and posted to Sokoto Central Prisons as Officer-In-Charge from 1991 1992. In 1993, he was promoted Controller of Prisons, a post he held until his appointment as 3 Class Mai of Potiskum on 18 November 1993, but however, the Emirate was dissolved on 11 January, 1995. He was re-instated as second class Mai Pataskum on second coming of his Excellency Alhaji (Dr.) Bukar Abba Ibrahim FINQS, FNIAE the Executive Governor of Yobe State; this was sequel to the restoration of the Potiskum Emirate.