Asiwaju Bola Ahmed Tinubu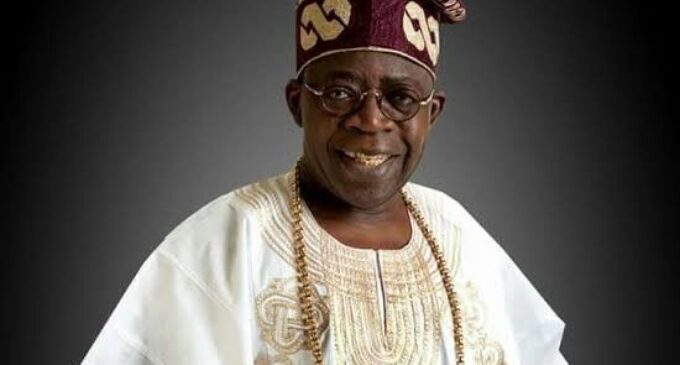 | | |
| --- | --- |
| Title: | Asiwaju of Lagos, Jagaban of the Borgu |
| Full Name: | Bola Ahmed Adekunle Tinubu |
| Profile: | |
Asiwaju Bola Ahmed Tinubu (born 29 March 1952) was governor of Lagos State in Nigeria from 29 May 1999 to 29 May 2007. He is a founding member of the Action Congress (AC) political party founded through the merger of the Alliance for Democracy faction, a faction of the All Nigeria Peoples Party (ANPP), Justice Party (JP) and Advance Congress of Democrats (ACD).

Born in the city of Lagos, Tinubu left Nigeria in 1975 to attend college in the United States. After attending Richard Daley College in Chicago, Illinois, he proceeded to Chicago State University and graduated in 1979 with a Bachelors of Science degree in Business Administration, specializing in Accounting and Management.

Tinubu worked for American companies Arthur Andersen, Deloitte, Haskins, & Sells, and GTE Services Corporation before returning to Nigeria in 1983 to work for Mobil Oil Nigeria. At Mobil, he eventually became treasurer of the company.

His political career began in 1992, when he was elected to the Nigerian Senate representing the Lagos West constituency. After the results of the 12 June 1993 presidential elections were annulled, Tinubu became a founding member of the pro-democracy National Democratic Coalition (NADECO), which mobilized support for the restoration of democracy and recognition of the 12 June results. He went into exile in 1994 and returned to the country in 1998 after the death of military dictator Sani Abacha, which ushered in a transition to civilian rule.

In 1999, he stood for the position of Executive Governor of Lagos State on the Alliance for Democracy (AD) ticket and was elected.