Alaafin of Oyo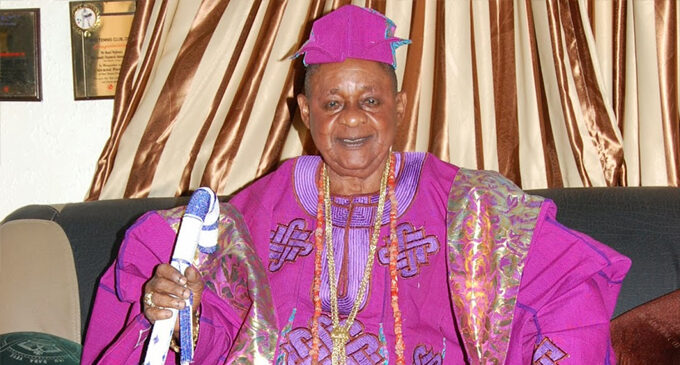 Title:
Alaafin of Oyo
Full Name:
Lamidi Olayiwola Adeyemi III
Lineage:
Adeyemi
Coronation:
19-11-1970
Palace:
na
State:
oyo
Profile:
Lamidi Olayiwola Adeyemi III (born 15 October 1938) is the Alaafin, or traditional ruler, of the Yoruba town of Oyo and rightful heir to the throne of its historic empire.

Lamidi Adeyemi succeeded Alaafin Gbadegesin Ladigbolu II in 1970, during the governorship of Colonel Robert Adeyinka Adebayo, after the end of the Nigerian Civil War. In 1975 the head of state General Murtala Ramat Mohammed included Oba Adeyemi in his entourage to the hajj. He was chancellor of Uthman dan Fodiyo University in Sokoto from 1980 to 1992. In 1990 President Ibrahim Babangida appointed him Amir-ul-Hajj in recognition of his commitment to the consolidation of Islam in Nigeria.

The Oba is also called by other names including Kabiyesi (the King Who No One Can Question) Iku Baba Yeye (The One Who Can Command Death or Pronounce Same Upon His Father or Mother Or He Who Is Parent To Death), Alashe (He Who Wields Authority), Ekeji Orisha (Second-in-Command to gods).